Blog
Garlicky Broccoli Flatbread
All this beautiful weather has been keeping me outside and I love it! I was so happy to dig out my t-shirts and sandals for this week. The daffodils and forsythia have all bloomed, as well as my favorite, the magnolia trees, sending a sweet, irresistible scent into the fresh air.
I've missed watching the laundry blow in the slight breeze outside and the sound of all the neighborhood children playing outside and their feet hitting the pavement when the ice cream man drives up our street.
I spent part of my Saturday afternoon baking and photographing this delicious flatbread. It's adapted from a Better Homes & Gardens recipe from which I substituted broccoli for asparagus and made a few other minor changes. It's beautiful colors and texture are what really drew me in.
This flatbread is perfect to serve as an appetizer at a BBQ or as part of a light lunch with a salad.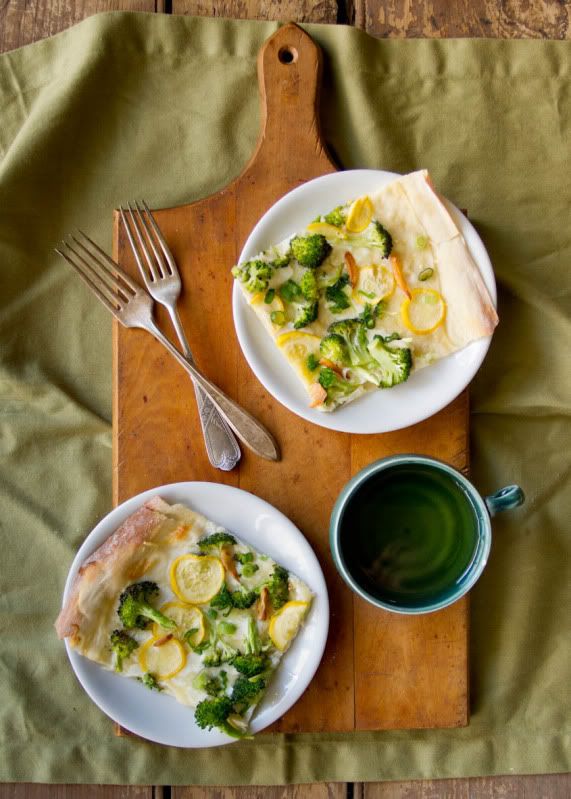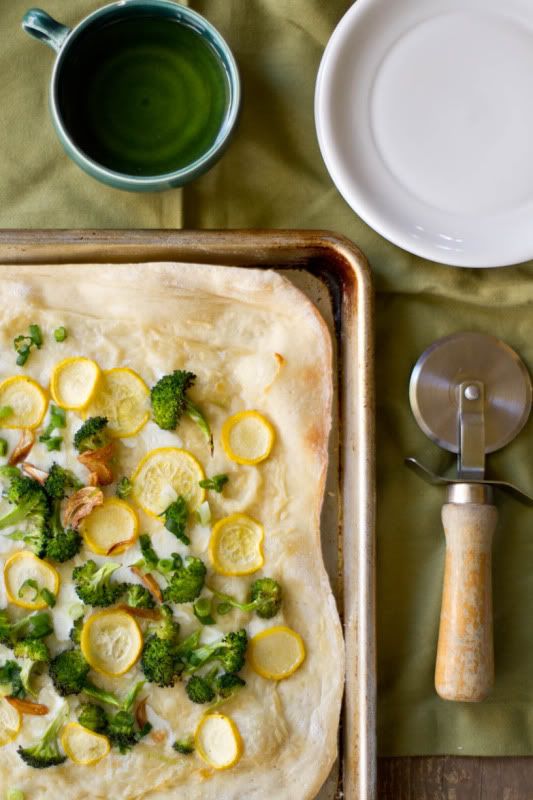 Serve with a small bowl of olive oil for dipping.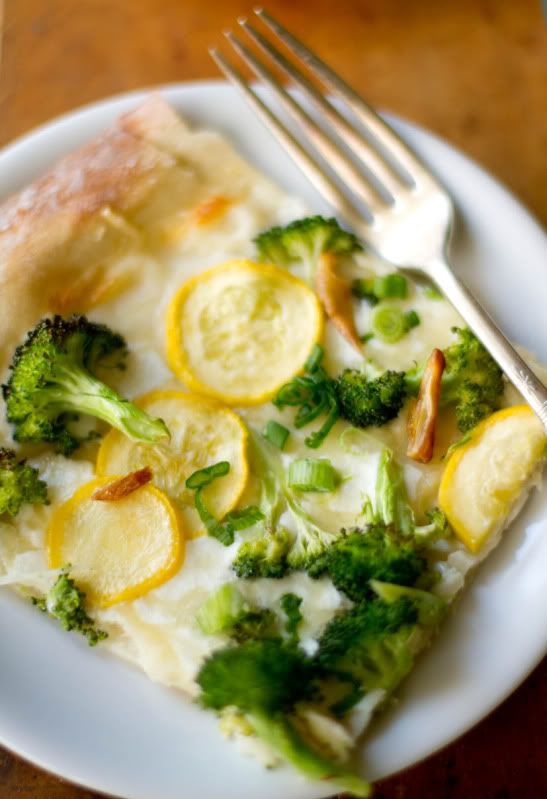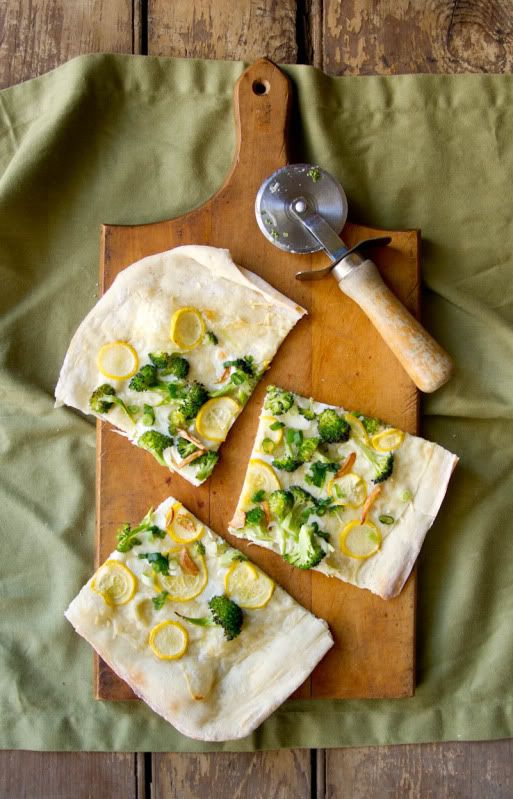 Enjoy!
Happy first day of spring!
---