Blog
Apple Butterscotch Bars
It's official to say I have a new favorite dessert...Apple Butterscotch bars. It was one of the many desserts I decided to try out and bake for my neighbor's halloween party. As I was making it, I cheated and tasted the batter and oh my goodness was it delicious! I wasn't particularly expecting to love these bars because I'm not a huge fan of cooked apples in dishes like apple pie or pork chops with apple stuffing. It's a texture issue for me. I love the crunchy, crisp-ness of eating an apple, so when they are softer/mushier it takes all the joy out of eating them for me. But alas, that has all changed!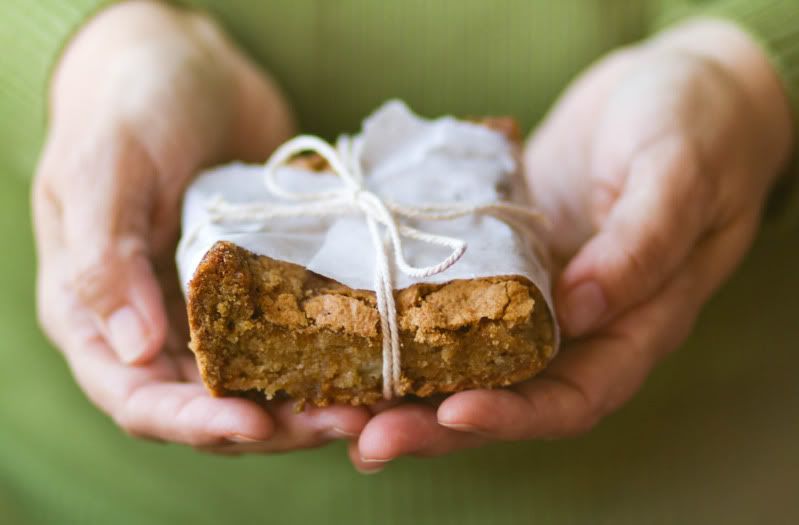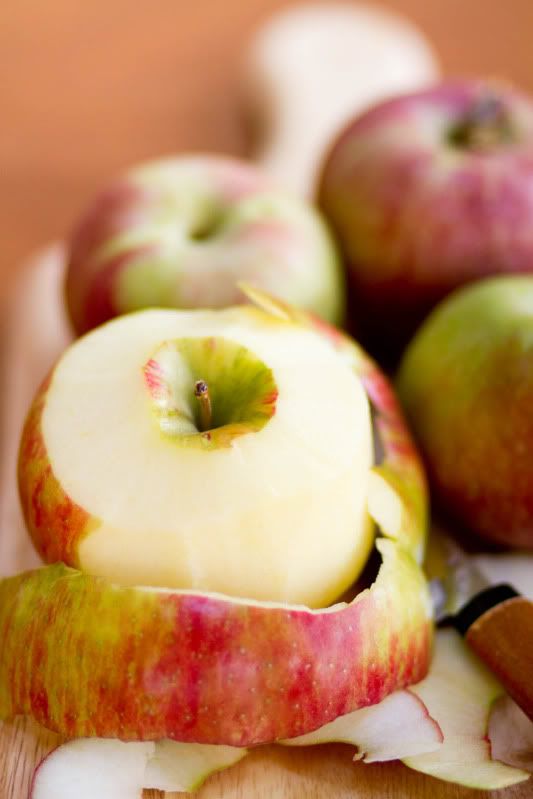 Once the bars came out of the oven I had to try them right away. They smelled so good and I wanted to make sure they'd be yummy for the party, of course. And let me tell you...they are so much more than yummy.
I've baked three batches already (and you should too!). They are just simply delicious with the combination of the apples, cinnamon and butterscotch. Their texture is between brownies and cake, so I want to make a real simple glaze to put over top of them- just to try out (I think it might be good!).
So here is the recipe..print this one out!!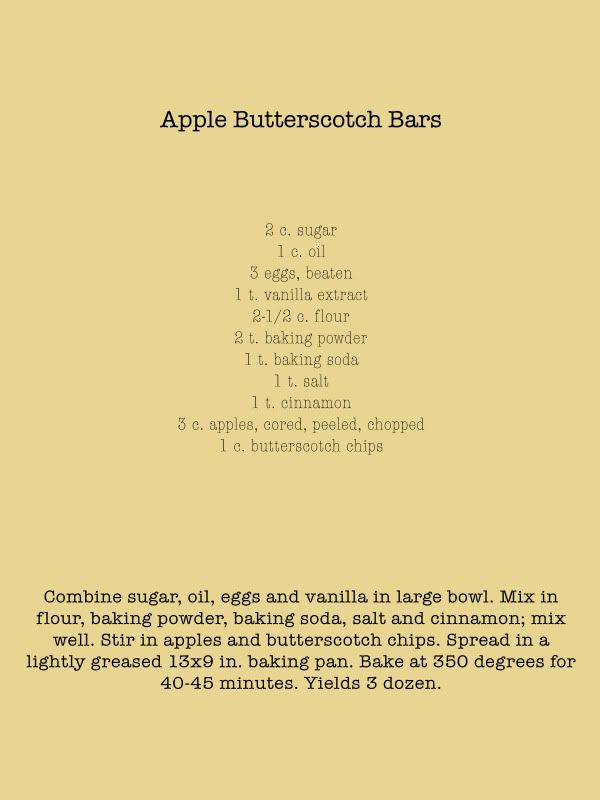 I was very excited to share this recipe with you all because they are 100% delicious, very easy to make and perfect for this time of year. Serve them with chocolate ice cream or nice, cold apple cider too.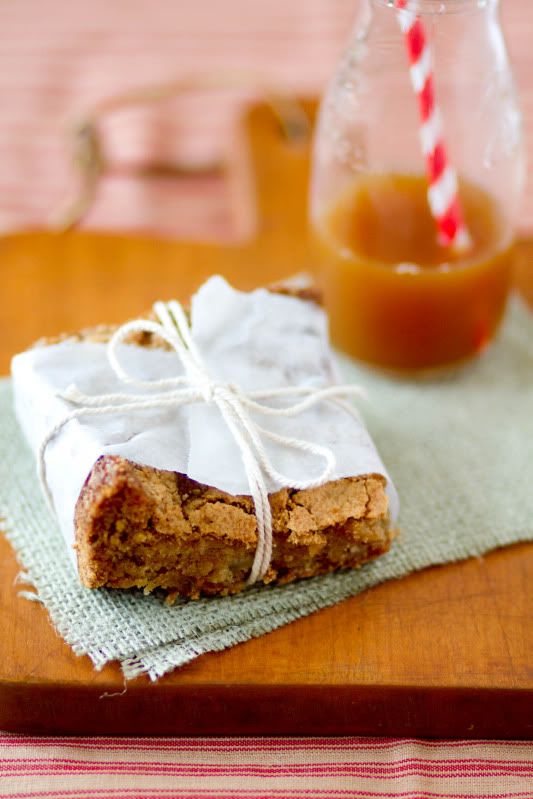 And here is a lovely behind the scenes picture of the role my dog plays in helping me with taking my pictures....she cleans up the crumbs that fall on the floor for me.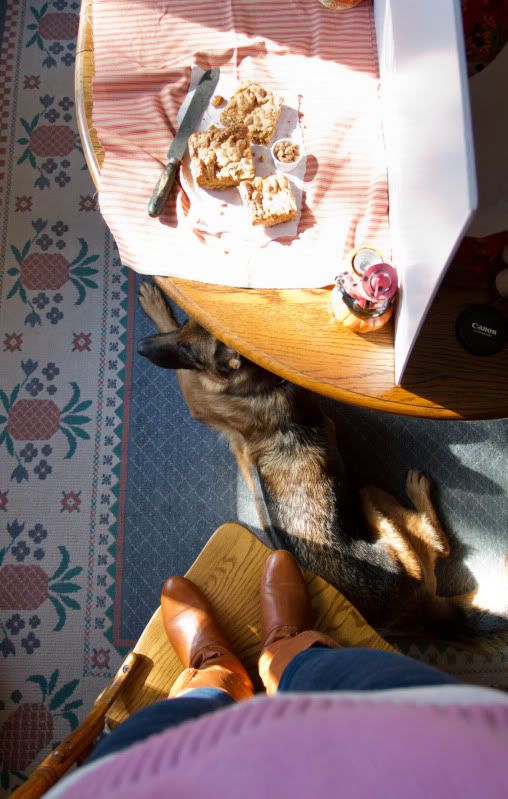 I really do hope you try these out and enjoy them as much as I do!
---