Blog
Pumpkin Bundt Cake
With Thanksgiving coming this week, it could not be a more perfect time for this recipe. I've spent the last week shooting 3 different dishes and setups for N.E.E.T. Magazine's Christmas issue, so I almost accidentally skipped over Thanksgiving and went straight to Christmas! But luckily I found this recipe to remind me what month it is still.
I couldn't be more excited for Thanksgiving this week, we're going down to Maryland to visit my cousins. I haven't seen them in a while and am really looking forward to it. We have a list of things to bake for Thursday and I thought it would be great to bring one of these mini bundt cakes as a little gift for my Aunt. They make an absolutely wonderful Thanksgiving dessert. I've never really liked pumpkin pie or any other pumpkin flavored dishes, but these cakes are so yummy, I can't stop eating them! I'm more of a chocolate person so the spicy-ness of pumpkin never really appealed to me. However, in cake form (that's not as 'spicy' as the pies), with a delicious lemon glaze over top, these cakes are very sweet and a new favorite dessert of mine.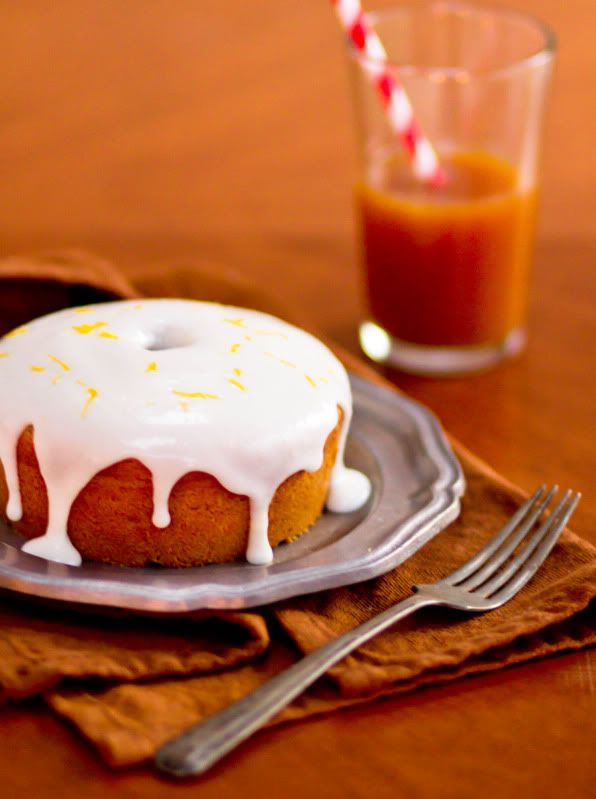 You can either make one big bundt cake or 6 individual cakes with this recipe. There's something about an individal dessert that I just love!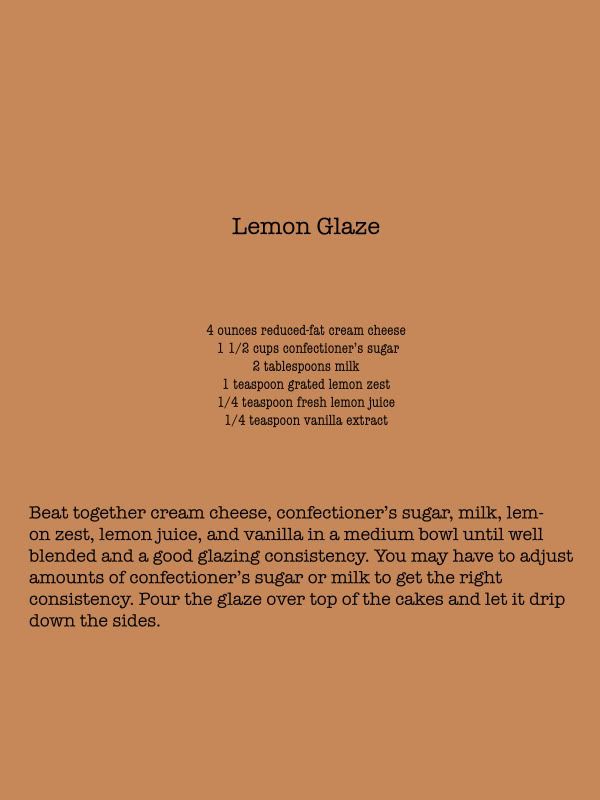 As the recipe says, you'll have to play around with the confectioner's sugar and milk amounts to get the correct glazing consistency. And once you do, spinkle some extra lemon zest on top of the cakes. It adds a pretty little garnish of color and also tastes really good! The smell of fresh lemon zest will make your house smell amazing.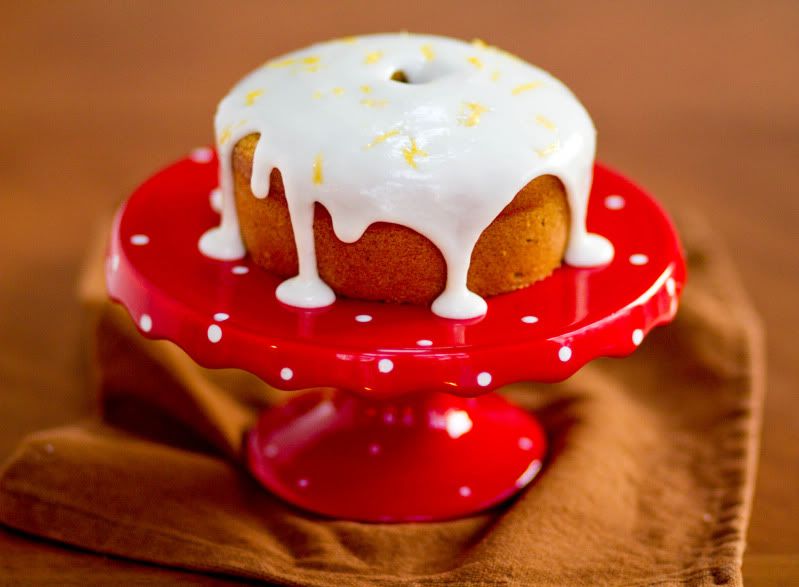 Display on a mini cake stand for an extra cute touch, or bring this as a little gift to your friends/family on Thanksgiving.
I hope everyone has a wonderful Thanksgiving this week and make sure you try out this recipe! It's a perfect dessert for this time of year, and it's really yummy.
Enjoy!