Blog
Chicken Tortilla Soup!
Today, I am very excited for two reasons. One, I got to have one of my favorite soups. Two, because I am officially a writer and photographer for houzz.com, and my first ideabook was published today! You can read it here, and every 2 weeks I will be interviewing another homeowner and photographing their lovely home. If you or someone you know, have a unique or beautiful home, shoot me an e-mail and we can get in touch!
Now, on to the first reason for my excitement today...Chicken Tortilla Soup!! (And honestly, what's not to be excited about that?!).
It's the end of November and almost on to December now, so it is perfect 'soup season'. Or atleast it should be...but it's been so warm the past couple of days and today it got up to 65 degrees! I can't really complain about the unusually warm weather because I am always freezing by this time of year and just wishing it could be 65 outside. The only thing is, it feels so weird eating a hot and spicy soup when you can walk out the door in capris and a t-shirt, especially when I'm usually huddled under blankets at this time of year. But never-the-less, I've been craving this delicious soup (it is soup season after all) and I was going to have it no matter what!
I got to break out my cute little soup pot, that is one of my newly treasured finds, just for the occasion. I've been waiting to use this for a while now and I simply couldn't wait any longer. So I put together my craving for chicken tortilla soup and my longing to use my new mini pot today. And as you can imagine, both felt wonderful!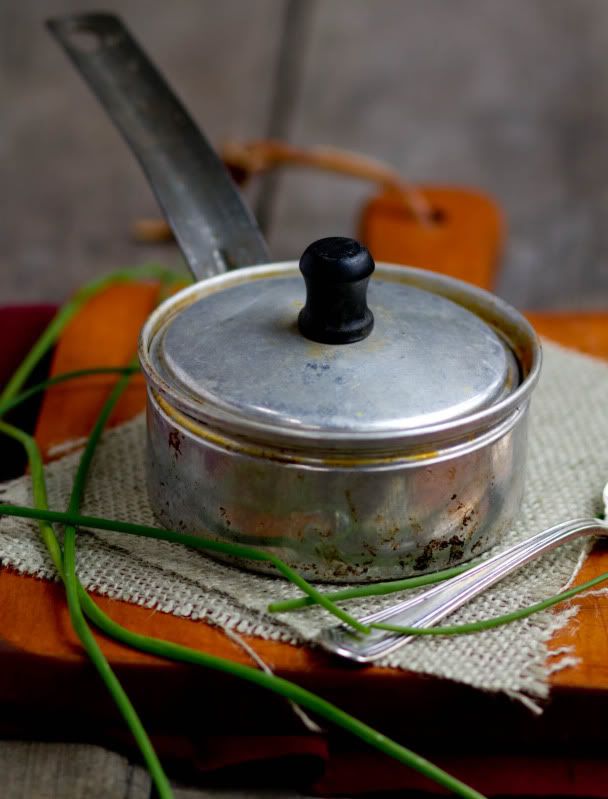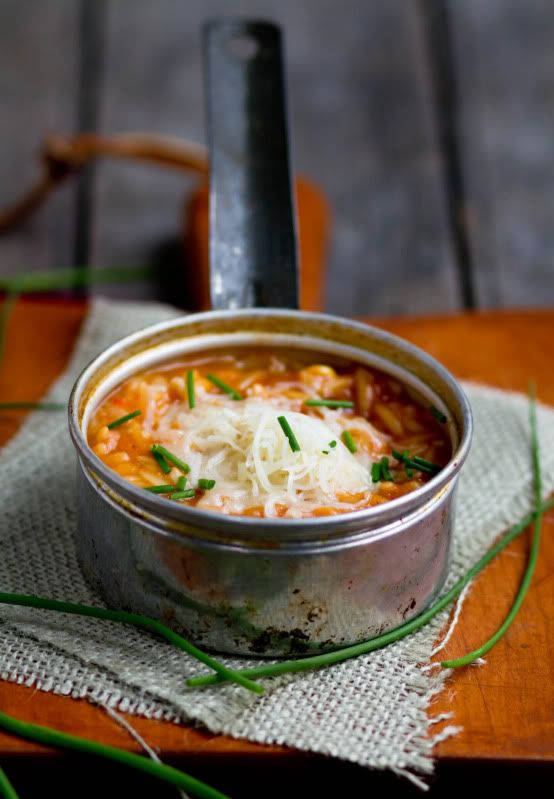 So here is the recipe for this spicy yet satisfying soup: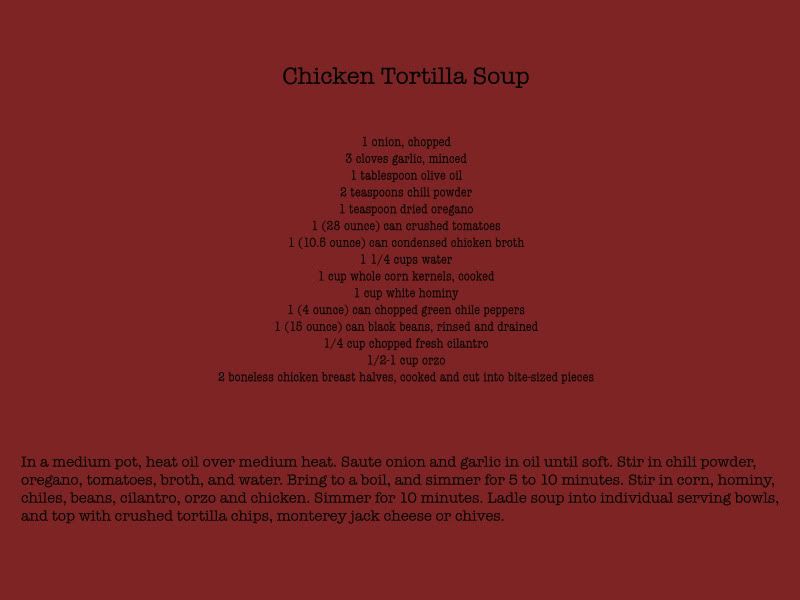 I decided to add a cup of orzo to the soup, inspired by my love for the classic chicken noodle soup. It sort of turned it into a spicier, southern version of chicken noodle soup which was really delicious, so I recommend either a half or whole cup being added. I sprinkled monterey jack cheese and fresh chives on top for an extra punch of yumminess. And I'm going to eat left-overs tonight with tortilla chips on top!
I hope you give this soup a try! It's worth it.
This will be my last post for the month of November, since it's almost over already. I realize I haven't posted as much this month, I've been incredibly busy which is surprisingly fullfilling. However, the month of December will be different, I plan on spending much more time posting here. It's my favorite month to bake because I absolutely love Christmas cookies! So, I plan on sharing all the cookies that my mother and I have been baking ever since I was little, and still continue to do so. Keep your eyes open for all the new recipes to come!
Enjoy.