Blog
Focaccia Tiles
December is finally here and I am so excited! It's my one of my favorite month's out of the year and is usually filled with lots of baking, decorating, family gatherings, fires in the fireplace and of course, snow. I really can't wait to get baking cookies and share my favorite recipes with you all.
I was asked by N.E.E.T. Magazine to come up with my favorite holiday recipes, one sweet, one savory and one drink, and take pictures of them for their December issue (which can be viewed here). So, I've discovered this delicious recipe that would be perfect to serve as an appetizer at your Christmas party...
Focaccia Tiles!
I have a bunch of recommended toppings for this bread, but really you could put whatever you'd like on it. It's 100% customizable to your tastes! Here are some of the ingredients that I put on top of it: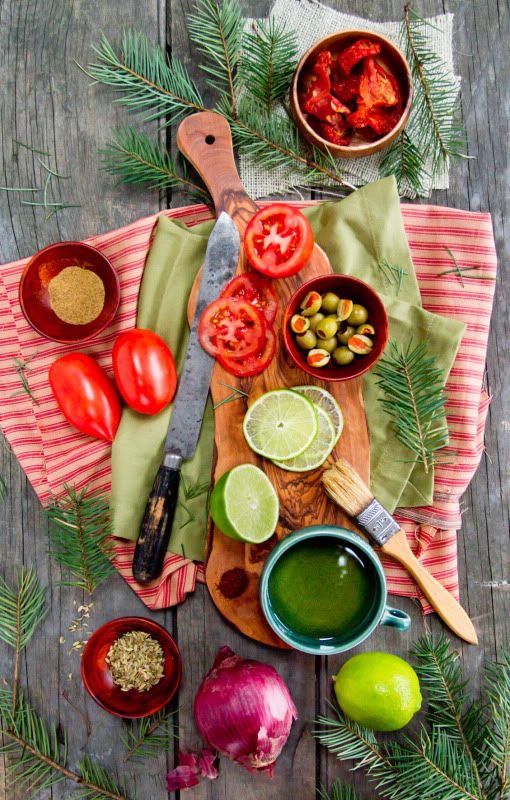 The Recipe: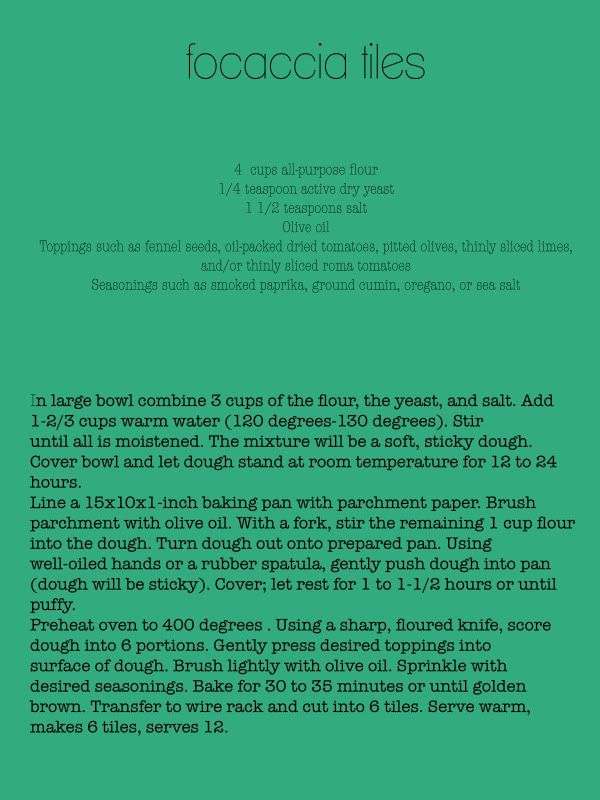 It's actually a very easy recipe to make as well, tastes delicious and looks very rustic and unique. I was really excited about the photos I got out of this shoot, they're my favorite that I've taken in a while.
If you're looking to decorate a rustic Christmas center piece use different shades of lime green, and red-orange, along with some sprigs of pine-smells great and looks beautiful!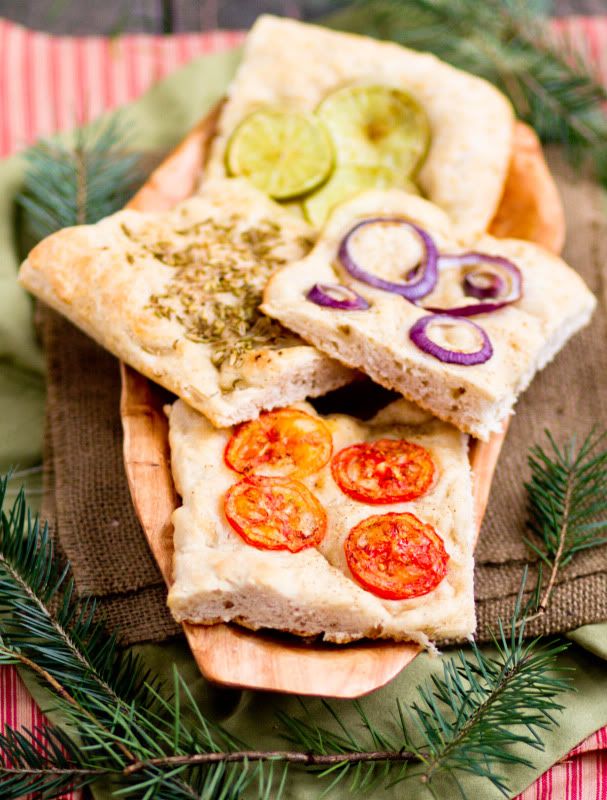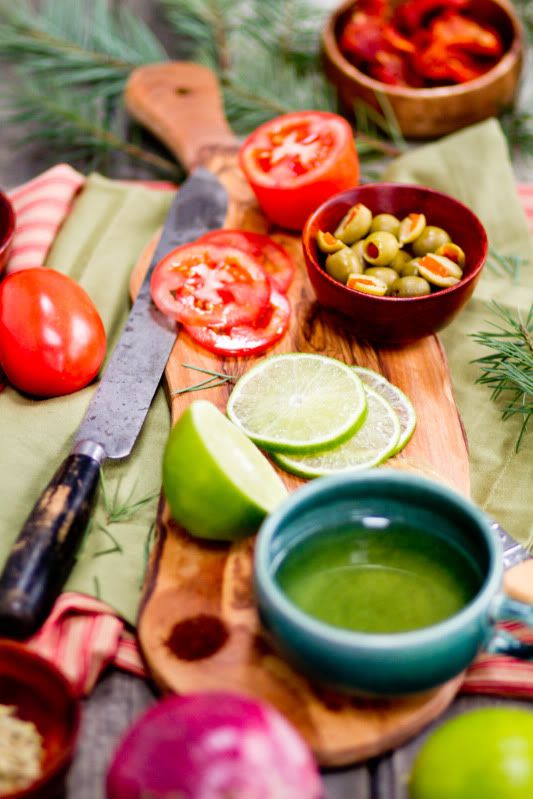 Hope you all enjoy your first weekend of December!
---