Blog
Silver & Gold: Shimmering Snickerdoodles
The first Christmas Cookie on my blog! These cookies couldn't be any easier to make and when you add the edible gold star sparkles they make for a PERFECT holiday party cookie. If you saw my feature in N.E.E.T. Magazine, you've already seen these awesome stars in my sparkling punch shoot (which will soon be on here!). They make them in silver as well and you can pick them up at Hobby Lobby or Michael's. I really suggest you try these out, you can put them on anything you're going to eat and they add a beautiful sparkle that is really unique.
Anyway! back to the snickerdoodles...It's kind of a funny story of where I got this recipe. It's actually from my 6th grade Home & Careers class wayyyy back in the day! Strange, right? I remember it very vividly though. These were the first cookies that I ever baked on my own, and yes it was done in school haha! It was also the first time I tried snickerdoodles and it was love at first taste. So naturally, I saved the handout that had the recipe on it and whipped it out today to bake these.
Here is the recipe: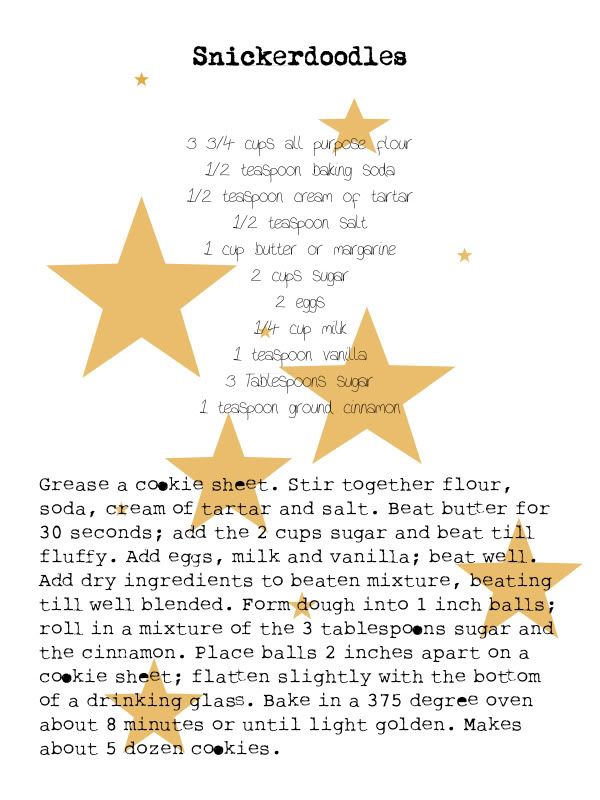 They are delcious and quite addicting! If you're like me and love cinnamon, these are the cookies for you. And when you top them with these sparkling stars, they can make a perfect centerpiece using silver plates and gold fabrics or decorations... Great colors for a Christmas or New Year's Eve party. Or eat them for a little snack with milk!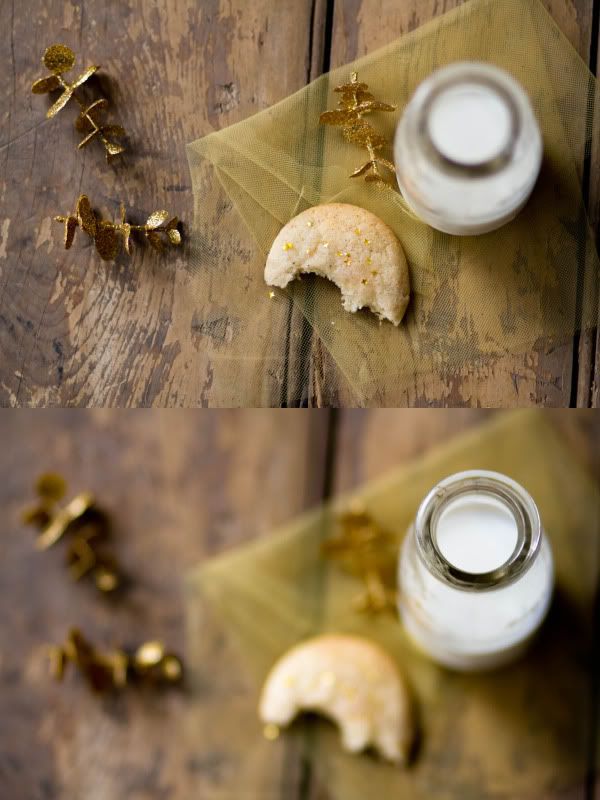 Aren't those stars the coolest thing?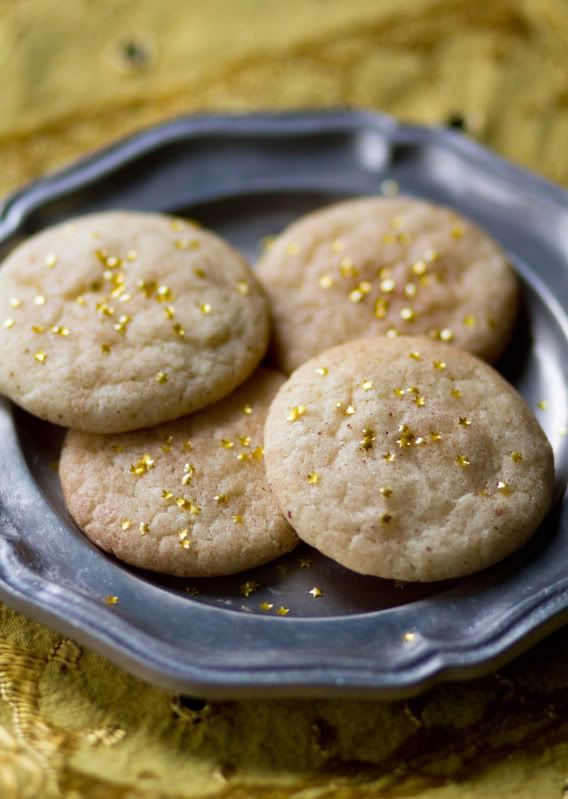 Enjoy!
---