Blog
Fudge Cups
This next Christmas cookie has been something that my mother makes every year, for as long as I can remember. The recipe is actually from my grandmother and she used to make it every year for my father when he was little. These cookies are called fudge cups and consist of marshmallow fluff and fudge in a little pastry shell and topped with pieces of crushed peppermint. To me, these cookies are what Christmas 'tastes' like because we only eat them once a year... in December.
This is the second recipe that I submitted to N.E.E.T. Magazine for their holiday issue and some of these pictures can be found there, but there are also some new ones here too! Red and white was a perfect setup for these cookies because of the peppermint. I used my wrought iron muffin pan that I got at a flea market in Northfield, MA (which is a very beautiful place!), to put the cookies in with tea lights, red beads, and whole peppermint candies. It makes a perfect centerpiece for your table at Christmas time. And if you're doing a rustic theme you can add sprigs of pine around the pan and put baby pinecones in it with the candles.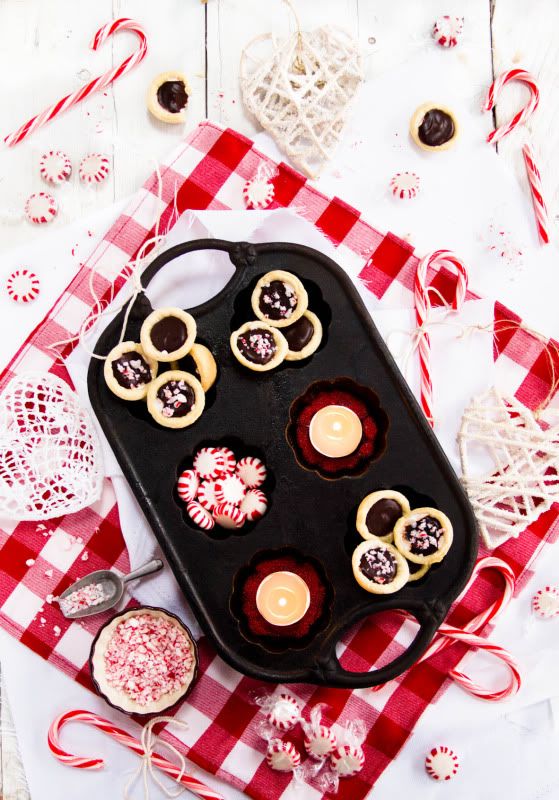 See how cute the cookies look, very festive.
Here is the recipe, it seems a lot more involved than it is so, if you have any questions, let me know!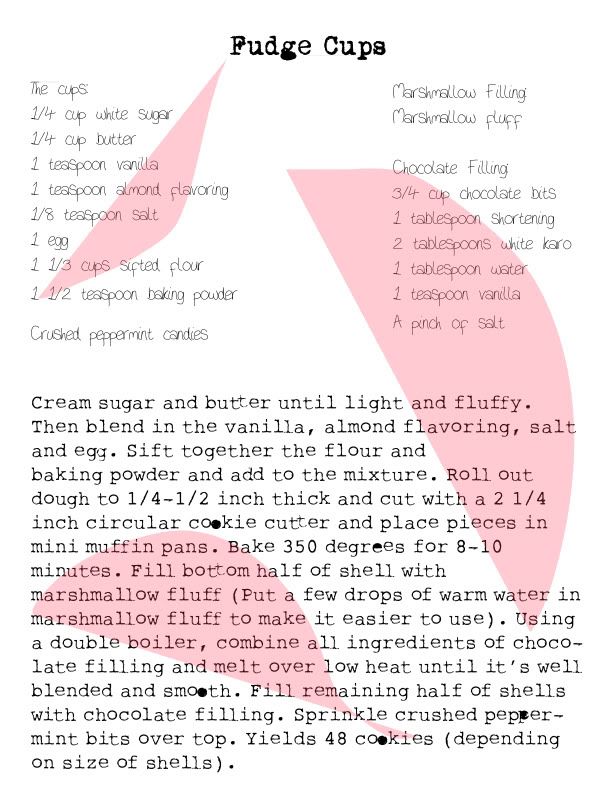 (Store them in the freezer so they harden.)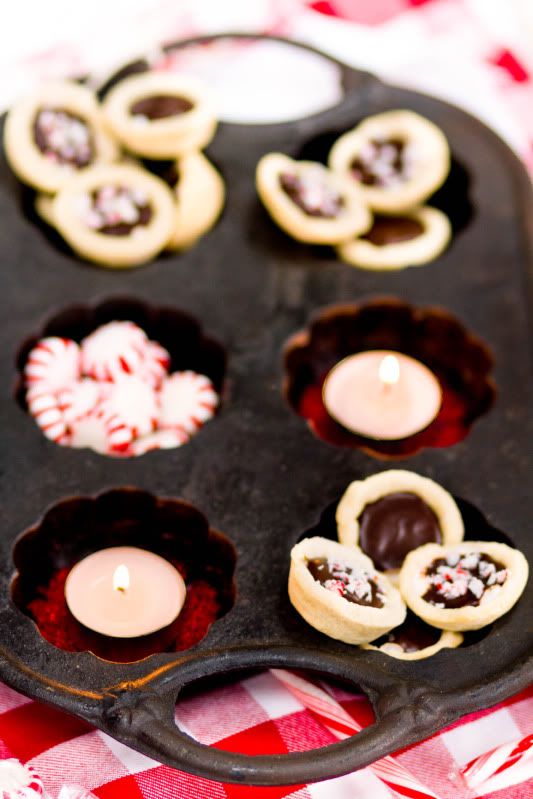 With the marshmallow and chocolate together these cookies are the perfect combination of sweetness and aren't over sweet at all. The peppermint adds a splash of refreshment and really balances it out. When I was crushing the peppermint in a plastic bag it made the whole house smell so good. It has to be one of the most refreshing scents!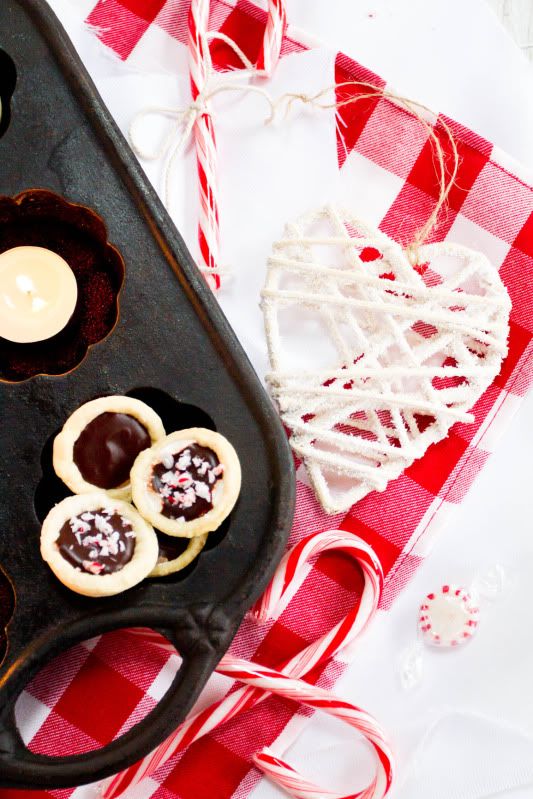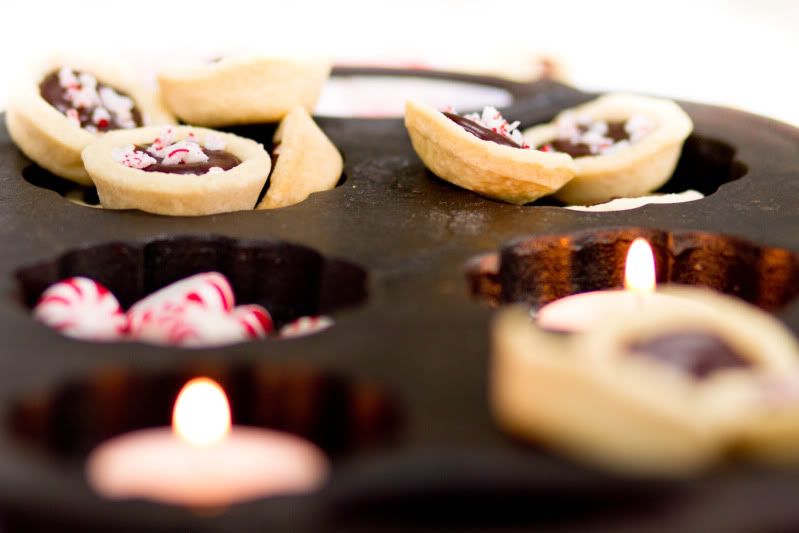 These aren't the type of cookies that you find in too many places because they're different so give these a try, they're definitely worth it!
Enjoy.
---