Blog
Toffee Apples
The first week of 2012 was a busy one but definitely a good one for me. I got to see one of my closest friends, Sarah whom I met during my year at Hallmark, last week. She surprised me with this amazing cookbook and I've been looking through it all week. It's directed towards kids but when she saw the photography she thought of me (what a true friend!). I made my first recipe from it the other day, toffee apples and check out Sarah's blog because she made a batch of cranberry streusel muffins from the book!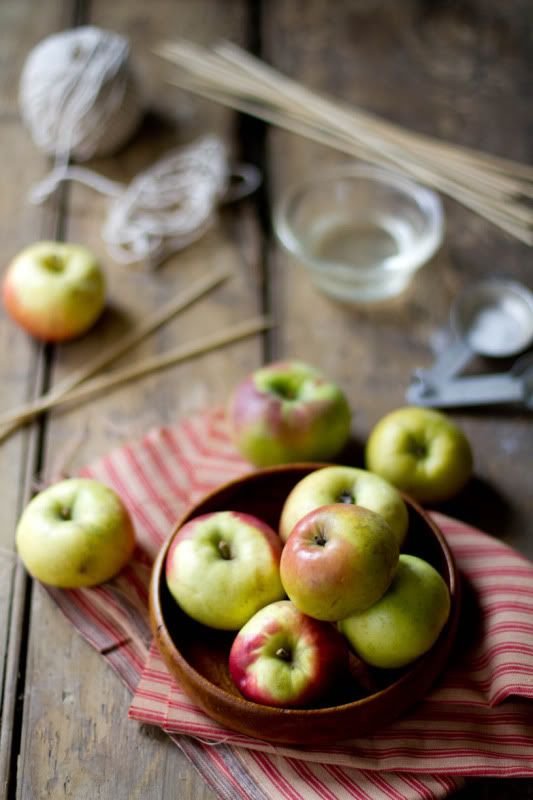 What I like most about these toffee apples is that they're a quick, little snack that's sweet and healthy for you. I've never made anything like this before and I loved the combination of the sweet sugar and tart lemon that was in the toffee. And of course the lady apples are delicious.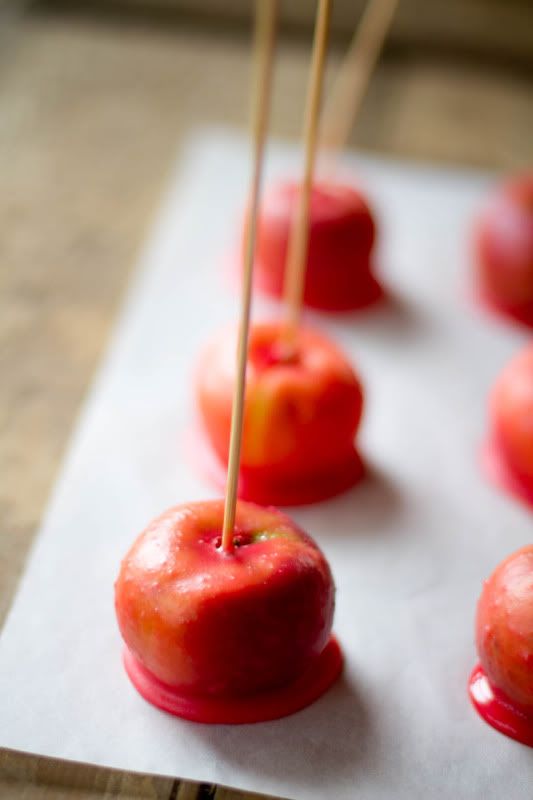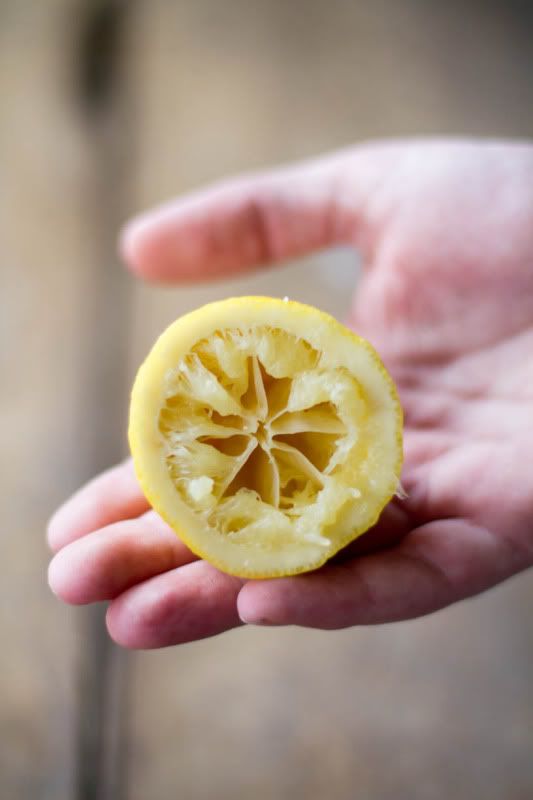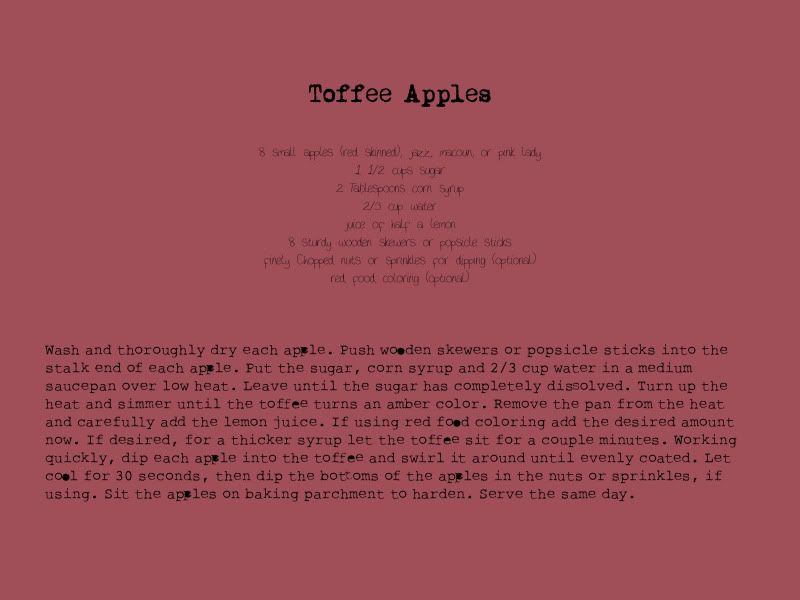 If you want a real bright red color I recommend using red skinned apples but you can also use red food coloring. I added a lot of drops to my toffee mixture to get the color that I did. I dipped a few of the apples in the toffee mixture right after I added the lemon juice but it was too thin for me so, I let it sit for a couple minutes and it thickened up to a perfect consistency.
Dip them in finely chopped nuts or sprinkles if you'd like, too.
After the toffee hardens wrap them up in cellophane and give them away as little gifts.
I suppose it can be doubled for larger apples but this recipe really is perfect for kids. If you have children I recommend this cookbook!
Jeff is kindly letting me borrow his 50mm f/1.4, that I've always loved, for a few weeks. It's perfect for shooting food like this and I'm really excited to be using it. I can't wait to shoot more with it!
I hope you all had a great first week of 2012 and are looking forward to this new year.
---