Blog
Chocolate Truffles
Hope you all had a great monday! I spent some time this past weekend making these delicious, dense chocolate truffles. Being a serious chocolate lover, I thought it was quite sad that I've never attempted to make truffles myself, so I was really excited when I saw this recipe in the cookbook that my friend Sarah gave me. This batch was actually meant for her as a thank you for the book, but I'm afraid they won't make the trip through the mail in one piece because they're so fragile. It's going to be a little bit longer than I thought until we'll see each other again so, I think I'll have to make a new batch for then, especially since they keep disappearing one by one (they're too good to leave around the house)! But really these truffles make an incredible gift, especially if you wrap them up in a pretty box.
They were by no means hard to make, time consuming is actually how I'd describe it, but it's definietly worth the time to make these and make them look really pretty. Also, if you've never made truffles before or aren't too familiar with the process, you should know that this was the messiest thing I have EVER made. By the end of rolling each truffle...before I even dipped them in the melted chocolate, my hands were black from the bittersweet chocolate. They melted in my hands as soon as I scooped them out of the bowl. It was fun though, I'm always up for making a mess, especially when chocolate is involved!
Heavy cream and bittersweet chocolate, 2 of the ingredients involved in making these: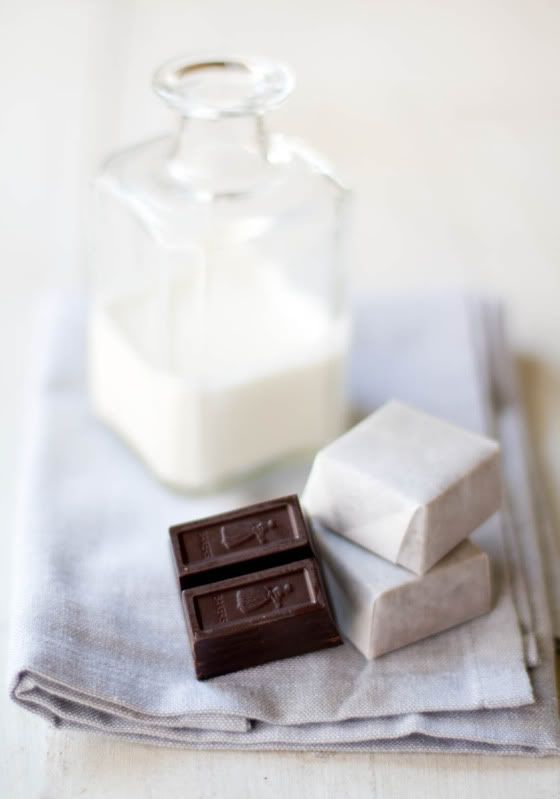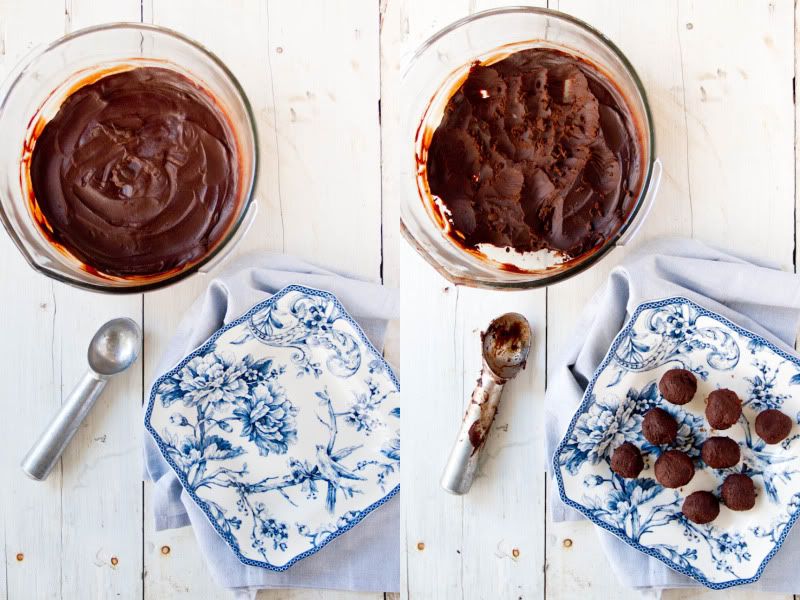 I wrote some suggested toppings that I used on the recipe card. Of course you can use whatever you would like, they make some really decorative sprinkles out there so look around if you really want to make these look special. I used chocolate sprinkles, cocoa powder, rainbow sprinkles and sliced almonds.
Recipe: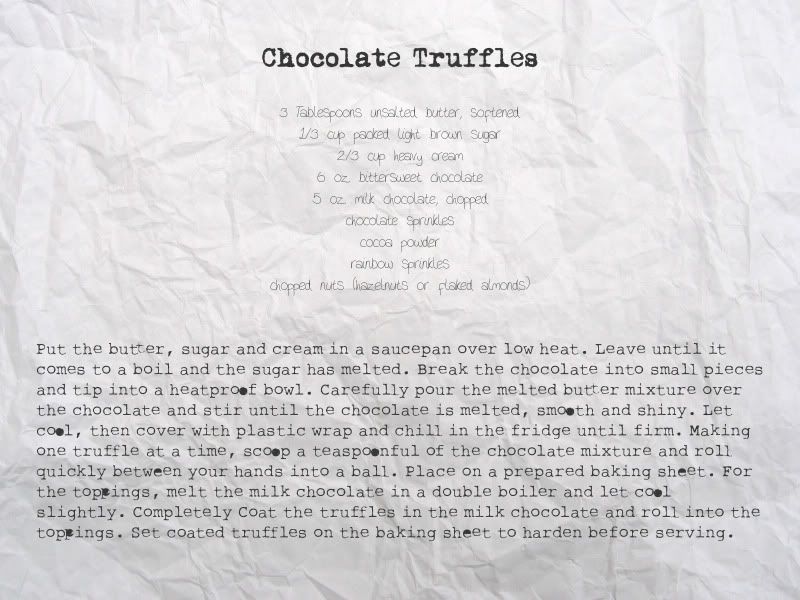 If you're giving these away as gift, wrap them up in a special box. They make a perfect thank you present when you go over to someone's house for dinner or for any occasion!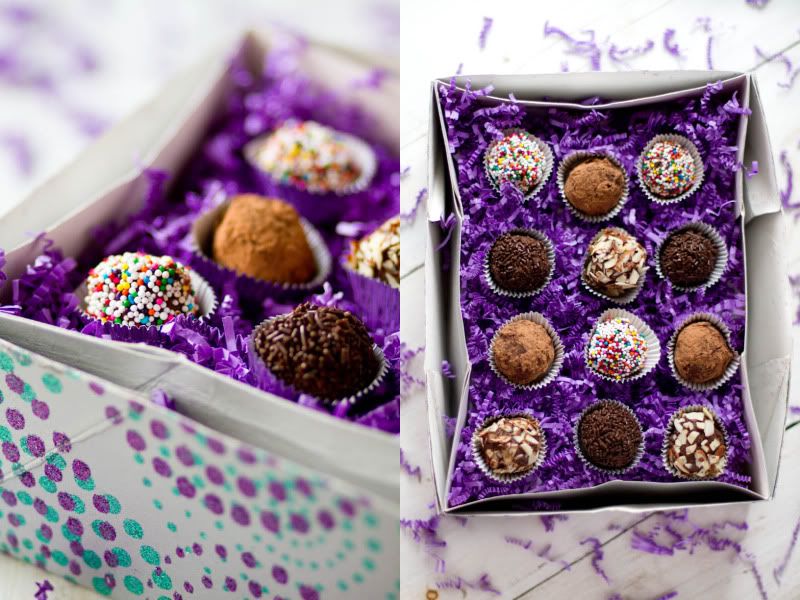 Overall, I think Zora was the one who lucked out the most with these truffles. She came in from outside right after I made these and I let her lick one of my hands that was covered in chocolate. But only one hand of course...I'm not trying to kill her off haha!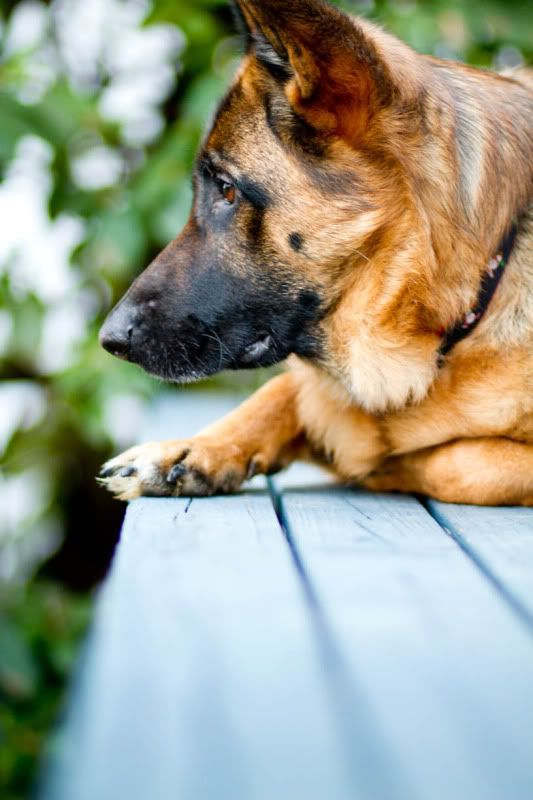 Hope you all get a chance to try this recipe out, I can guarantee you'll love these truffles.
Enjoy!
---