Blog
Picnic Cake
We're finally getting a glimpse of 'real' winter here in the Northeast, so yesterday I spent the day inside (where it's warm!) baking and catching up on all my photography. This cake has been my father's favorite forever. It's a recipe from my grandma and she used to make it all the time for him. I have no idea why it's called picnic cake, perhaps it would be a great dessert to take on a picnic (maybe?), but I do know that it's a recipe from western Pennsylvania out in the country, where my dad grew up, and it certainly is a whole different culture out there!
But to me, someone who grew up in a very suburban neighborhood in NY, this cake is quite different. Its filled with pitted dates, chocolate chips and chopped pecans. You can substitute the pecans for walnuts if you prefer that. It really does change the taste of the cake quite a bit so I recommend making one with each. The actual batter itself isn't too sweet but the chocolate chips and cocoa help balance that out.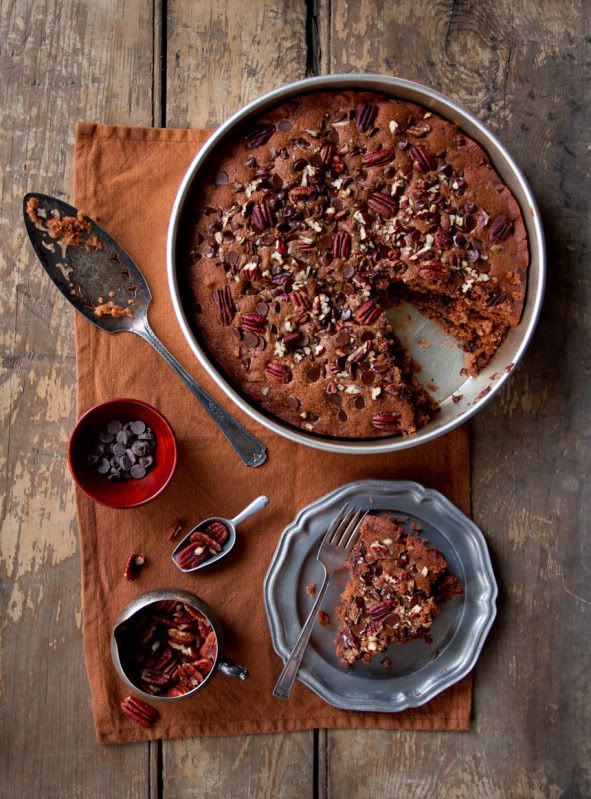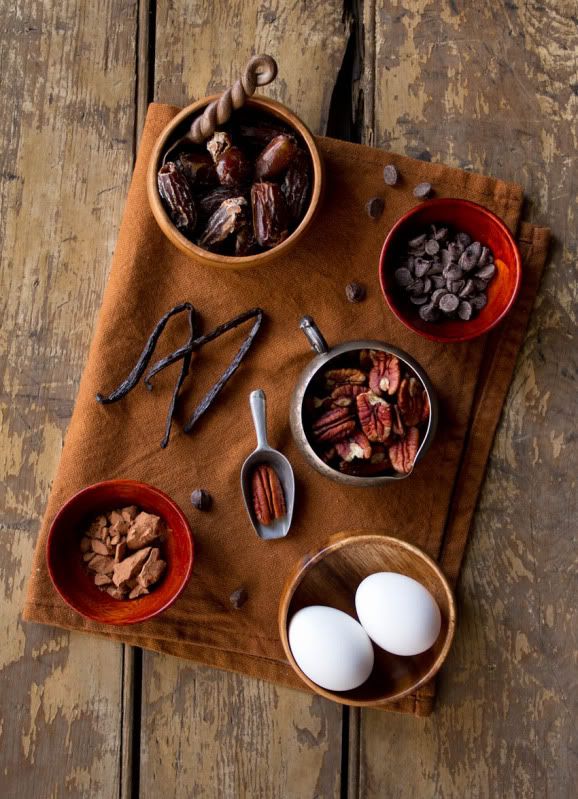 I had a field day with all these browns when I was taking pictures. While I enjoy complimentary colors a whole lot, I really love having a color palette with all different shades of one color, and I'm beginning to like it more and more. And what's really awesome to me is that all these different types of foods can share the same tint but have such opposite tastes. It's possible that that's just me obsessing about color but oh I love it!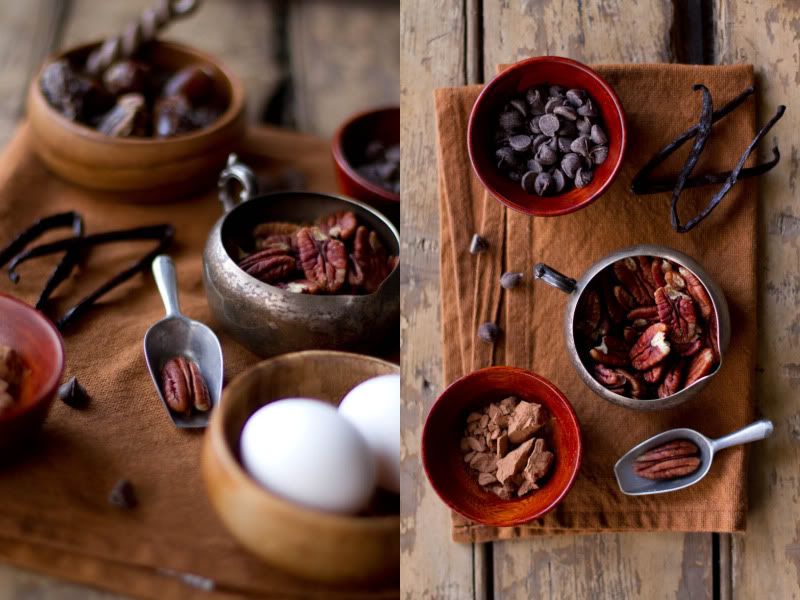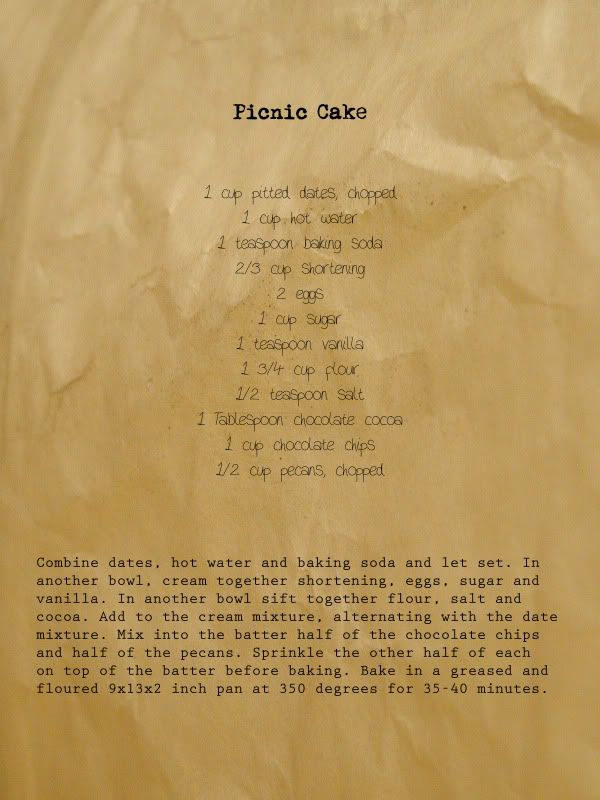 I also recommend eating a slice of this right when it comes out of the oven. Of course let it cool a little, don't want you to burn yourself, but when the chocolate is still gooey, the dates are soft and the cake is crumbling from the warmth it's just perfect.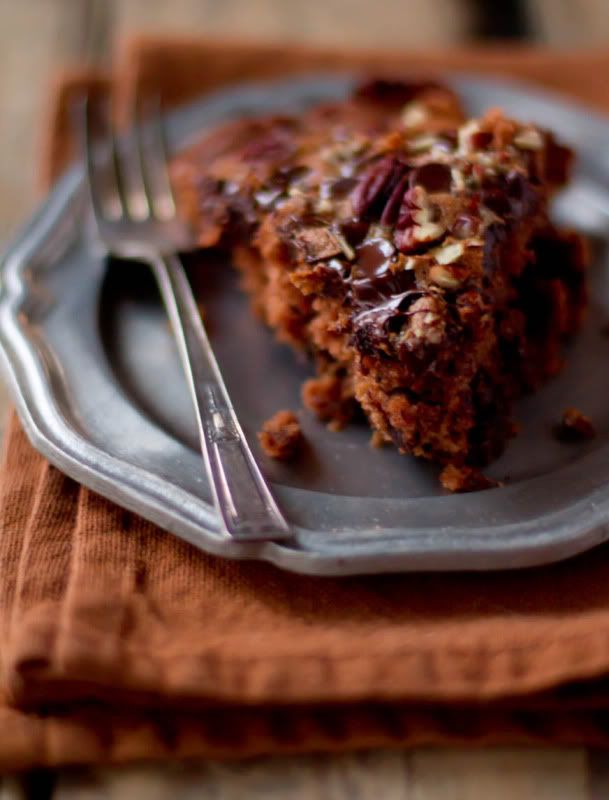 If you follow me on flickr you'll have seen this yesterday but for those of you who don't... I went to a garage sale type thing at an indoor storage unit this past weekend and found this beautiful sterling silverware. I was going through the pieces one by one, carefully picking which ones I wanted when the ladies said they'd give it ALL to me for only $5! I couldn't pass that up and was very excited. I'm grateful for their kindness and can't wait to use these beautiful pieces in my pictures.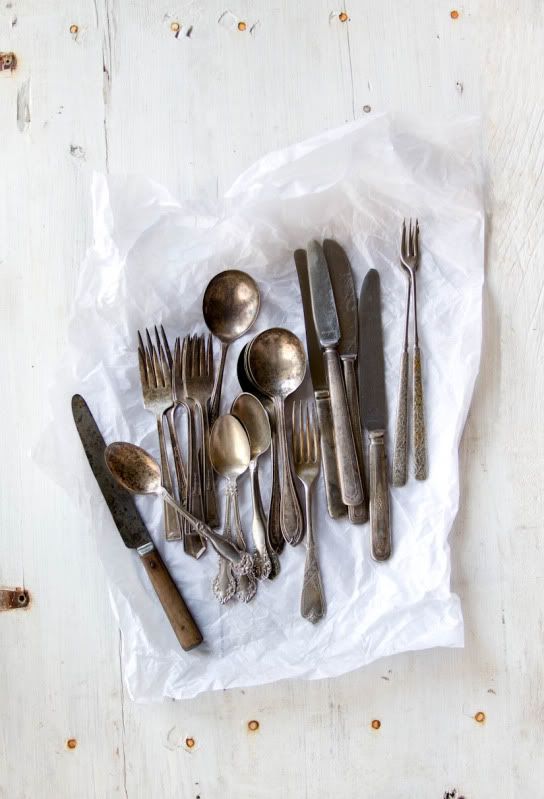 So, if you're in New England like me stay inside where it's warm and try this cake!
Enjoy.
---