Blog
Homemade Marshmallows and Hot Chocolate
This weekend was a cold and snowy one. I was exctied for our first substantial snowfall since Halloween but now that its been drenched over with rain, it's just plain icky outside. I couldn't think of anything better to go with this winter weather than hot cocoa and marshmallows. I've been wanting to make homemade marshmallows for a long time but couldn't settle on which recipe to use because there are so many out there. After much research, I finally settled on Alton Brown's recipe. It looks like it's a lot of work and I was intimidated at first, but really it was one of the easiest things I've ever made. I didn't quite whip the marshmallows long enough so they didn't come out as fluffy as they should but they taste amazing. Ten times better than store bought ones. I was never able to eat more than one marshmallow by itself but with these I can...they're so tasty!
I got the hot chocolate recipe from the wonderful cookbook that my friend Sarah gave me. I will never ever use the powder mix for making hot chocolate again! This recipe came out so much better than I ever thought it would. It's thick, creamy and super chocolatey which is why I love it- plus it only takes a few minutes to make. I put 4 marshmallows in my cup while I was drinking it and the marshmallows started to melt into the cocoa a little bit and it tasted incredible. They absorbed the creamy cocoa making them even more mouth watering. The hot chocolate was so creamy and combined with the marshmallows I would actually recommend serving this as a dessert because it was SO filling!
The marshmallows were definitely sticky to cleanup but once you put everything in warm water it all washed away easily. Then I made even more of a mess with the cornstarch and confectioners sugar mix, lining the pan and taking the marshmallows out of the pan the next day and coating the sides of them with it. But it was well worth the mess. I was really happy that the big slab of marshmallow slid right out of the pan, no sticking or anything. It was so easy!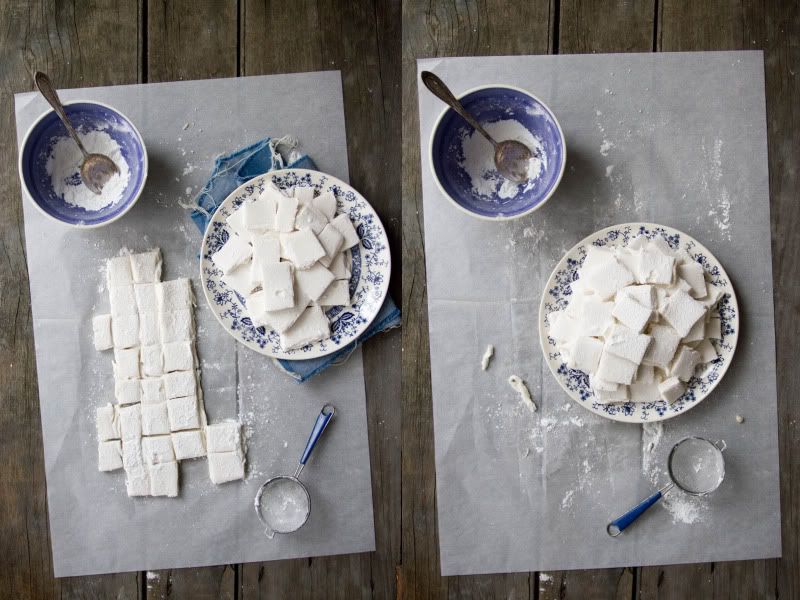 When we have a fire in the fireplace next I will definitely be toasting these and making s'mores! You can also make these at Christmas time and give them away as gifts with a mug and cocoa mix. Or if you're stuck inside on a snowy day make a batch of these with the cocoa and you'll be all set.
Store the marshmallows in an air tight container for up to 3 weeks.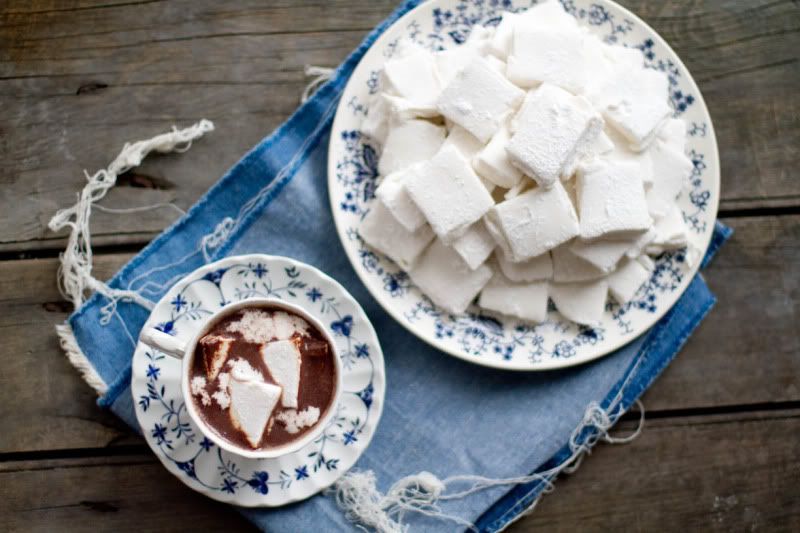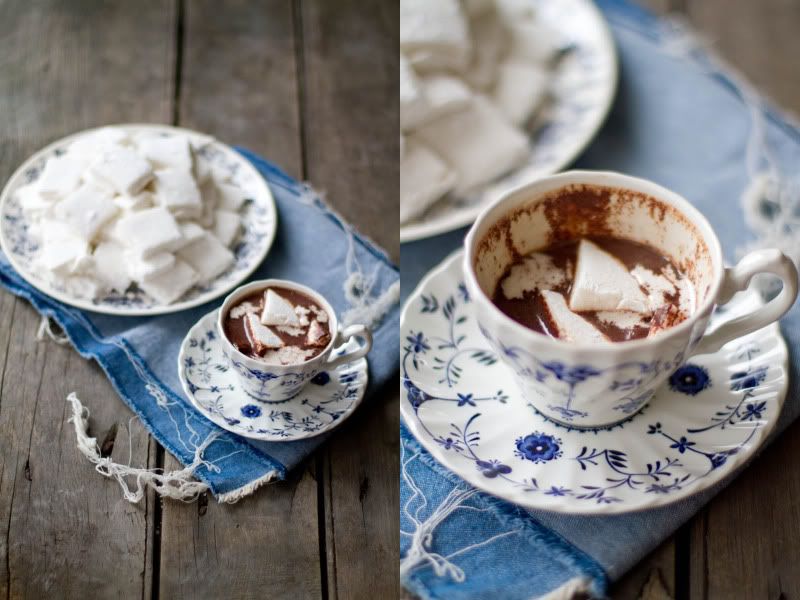 Enjoy.
---