Blog
Chocolate Mousse
With Valentine's day coming soon, the only thing on my mind is sweets! If you're looking for a delicious dessert for the 14th, why not make chocolate mousse and top it off with these super sweet sugared raspberries?
This chocolate mousse recipe is very special to my family and I- and not only because it's one of our favorite desserts. This recipe is my dads that he learned when he was attending the Culinary Institute of America. I dug it out of one of my moms cookbooks and the date on it was 1985. Usually my dad only makes this for Christmas every few years, but I convinced him to make it with me for this post. The recipe was in my dad's writing, so I needed his help decoding it.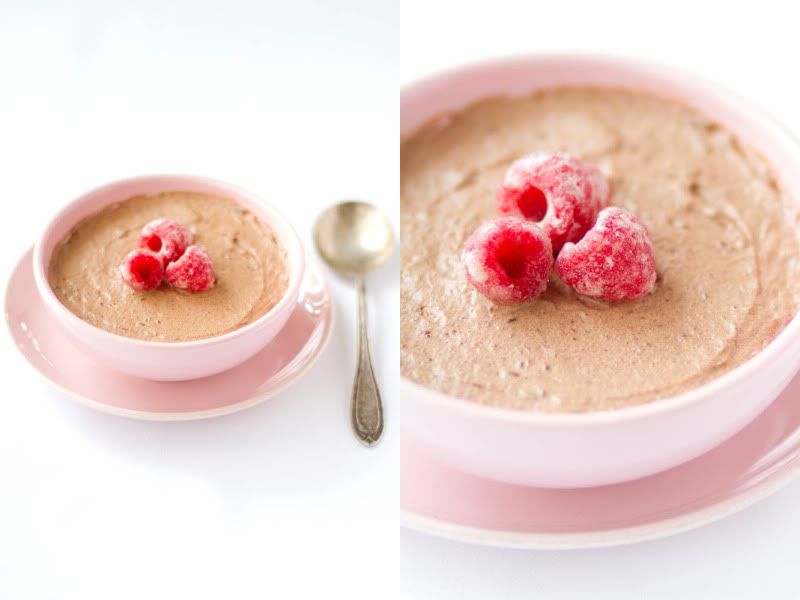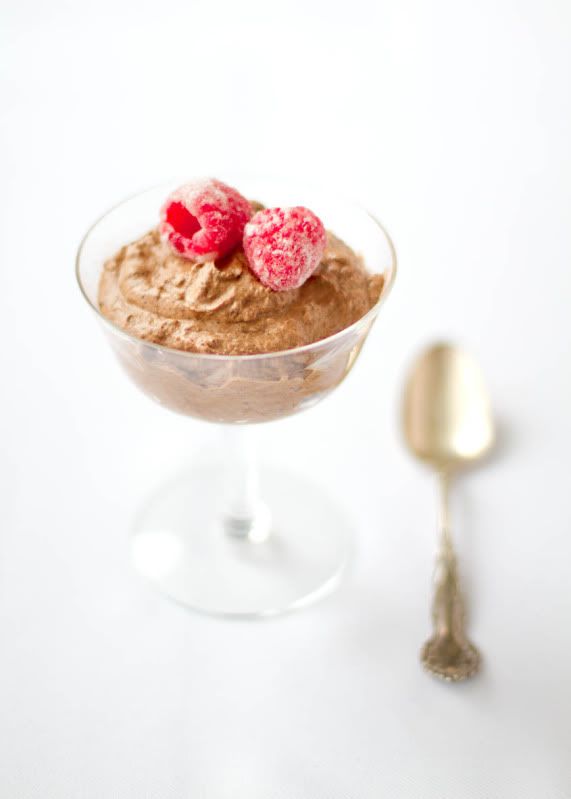 As we were making the mousse, my dad told me that he learned the recipe from a Charcuterie chef. I said, wait a minute, a meat chef taught you how to make chocolate mousse??! Yup! He walked into class one day and surprised all the students with this. I thought that was so strange, but it's the best mousse I've ever had so obviously that man knew what he was doing!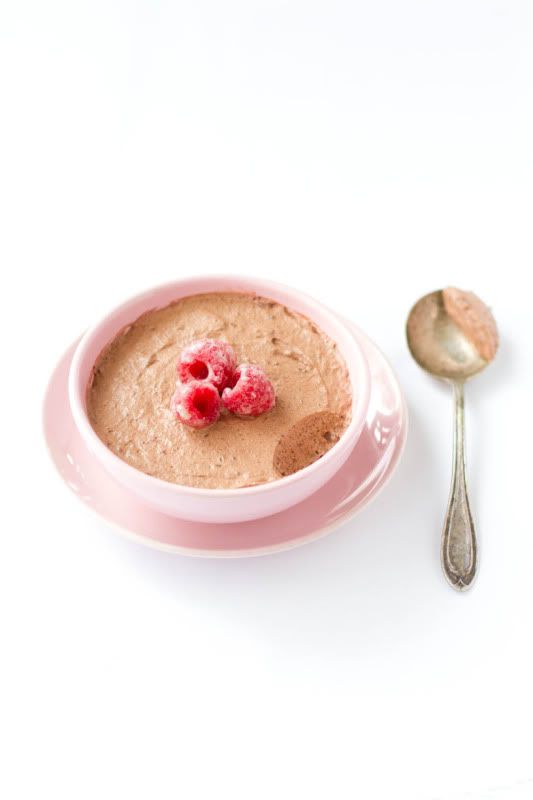 There is a TON of whipping involved in this recipe, and my father whipped all that heavy cream by hand. Yes, by hand. I don't recommend doing that unless you are incredibly strong and patient because it takes forever! Also, you really have to be careful when you're combining all the mixtures towards the end, that you don't whip them. It'll take all the air out of the mousse and it won't be the right consistency anymore. That's the hardest part of making the mousse, gently folding it until it's all mixed and a uniform color. It takes a while to get there but it's definitely worth it in the end.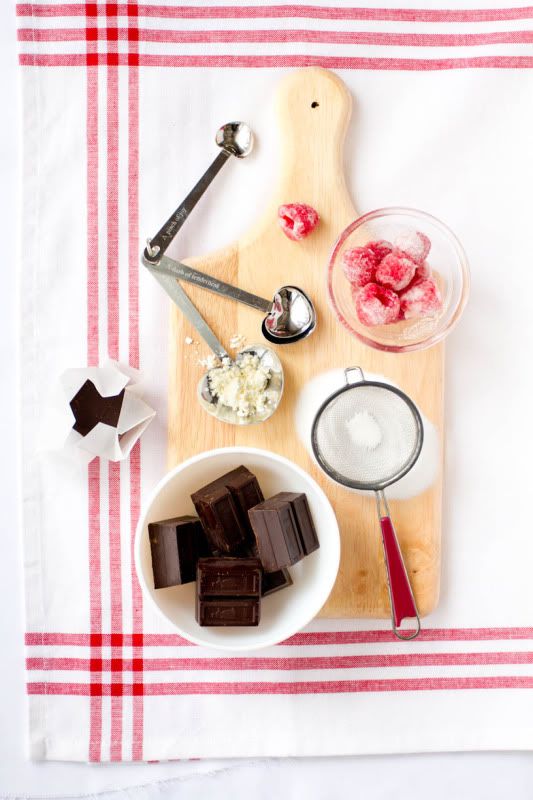 The sugared raspberries go so well with this mousse, not only because they look great for Valentine's day but because they taste great too. They balance out the sweetness of the mousse. They're real quick to make, very pretty and you can put them in a beautiful bowl for display. Also, you can sugar other fruits like grapes, cranberries and blueberries and place them on a cake stand to make a pretty centerpiece.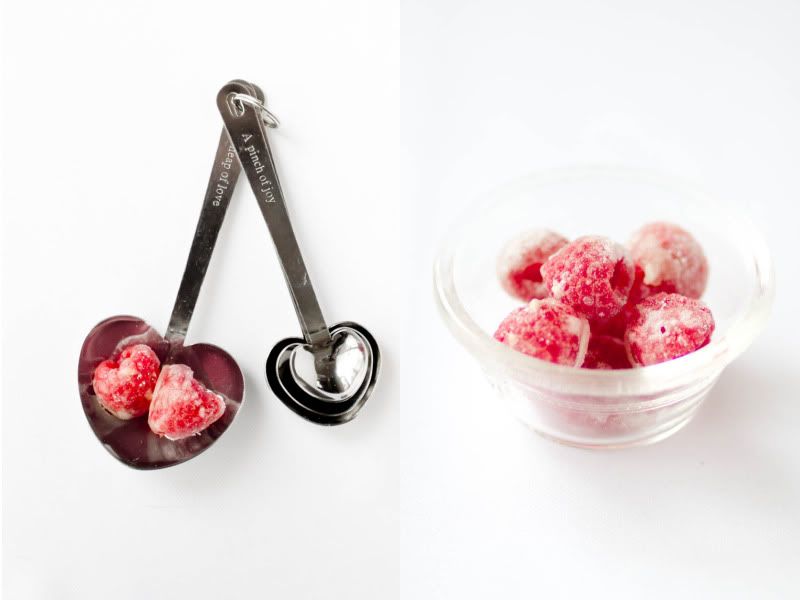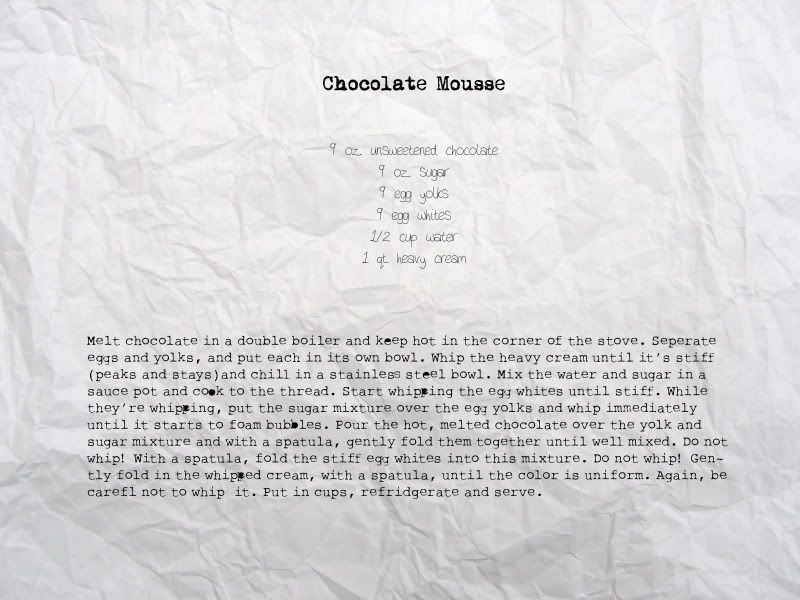 Incase you are unsure, here's a picture of what cooking to the thread looks like: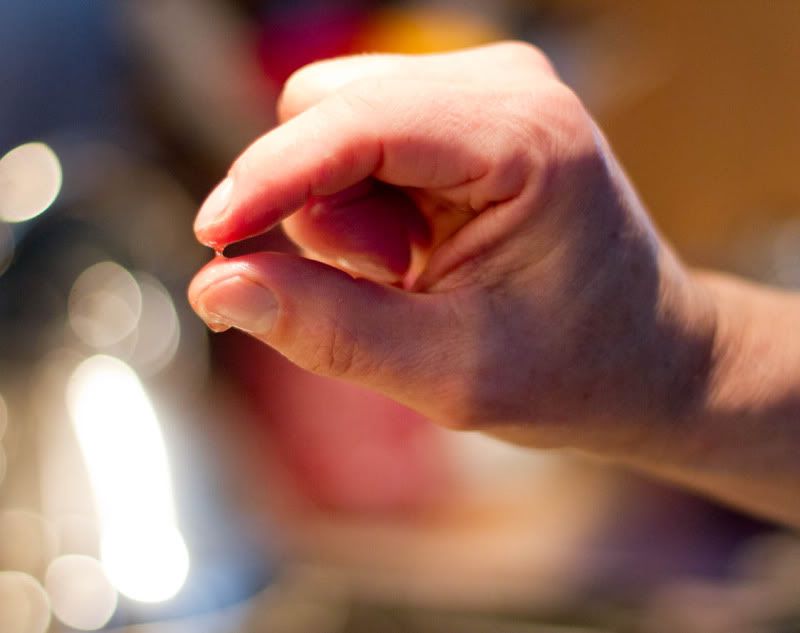 To check, dip your thumb and forefinger in ice cold water to numb it and then stick them in the hot sugar water real quick. Slowly separate the two fingers and when it creates a thread like this then it's ready. Keep cooking the mixture until it does this.
As usual, Zora was there with me when I was photographing the mousse. It was a little tougher to keep her back from this one because she absolutely loves chocolate and she really wanted a lick of it. But her face was too cute when she was staring at it, so I had to share it with you.
A little too close: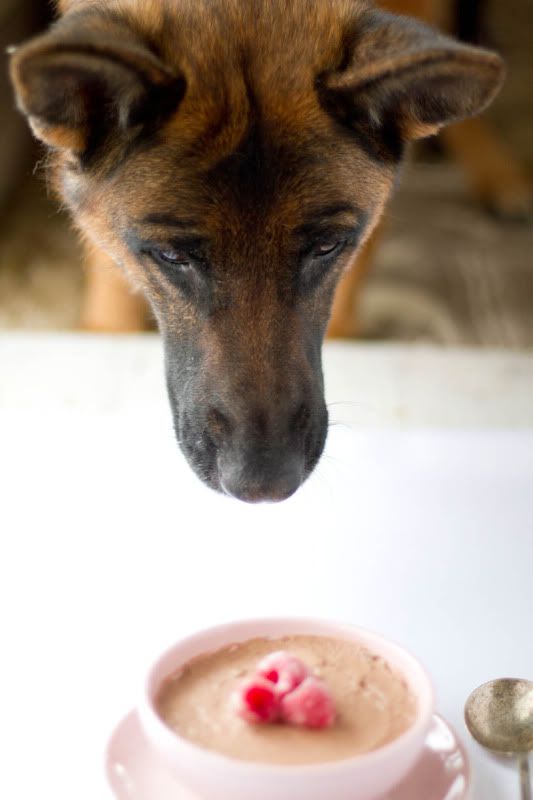 I hope you enjoy this mousse as much as me and my family do and make it for someone you love this Valentine's day.
Happy Friday!
---