Blog
Chocolate-Filled Red Velvet Cupakes
My second Valentine's day dessert for you all are these decadent chocolate filled red velvet cupcakes. Red velvet is one of my absolute favorite desserts. I'll eat it in any shape, size and form...cupcakes, cake, gobs, even red velvet ice cream (Ben & Jerry's makes it, thank goodness!). Last spring, I assisted my friend Sarah on an environmental portrait shoot at a bakery in Springfield. As a thank you, she bought me a dessert of my choice (how kind!). Of all the delicious sweets they had I chose a red velvet cupcake with chocolate on the inside and topped with cream cheese frosting. It was the most delicious thing I've sunk my teeth into. So, when I was thumbing through the February issue of Better Homes and Gardens and saw this recipe my mouth dropped a little.
The recipe in the magazine recommends topping the cupcakes with raspberry preserves, after you let them cool for 10 minutes, which is yummy. But I had to have the cream cheese frosting so I made this recipe, courtesy of Martha Stewart. It's the perfect combination.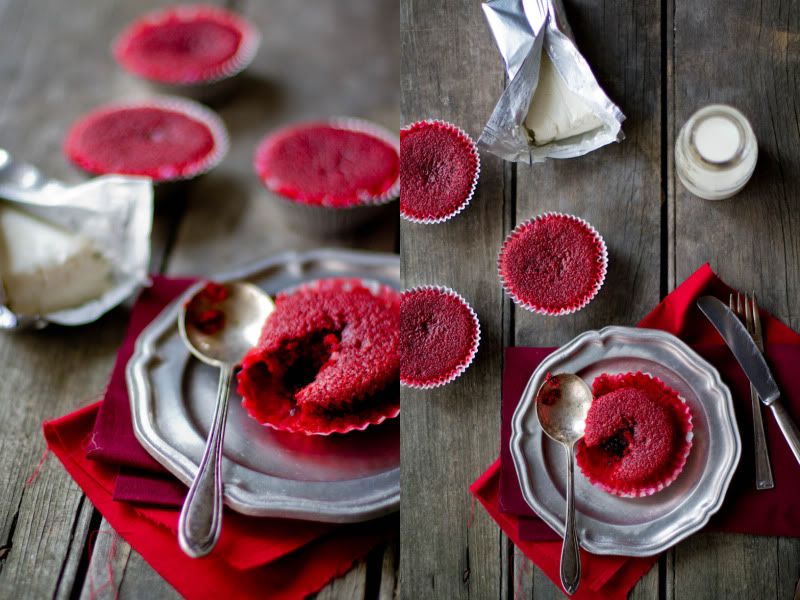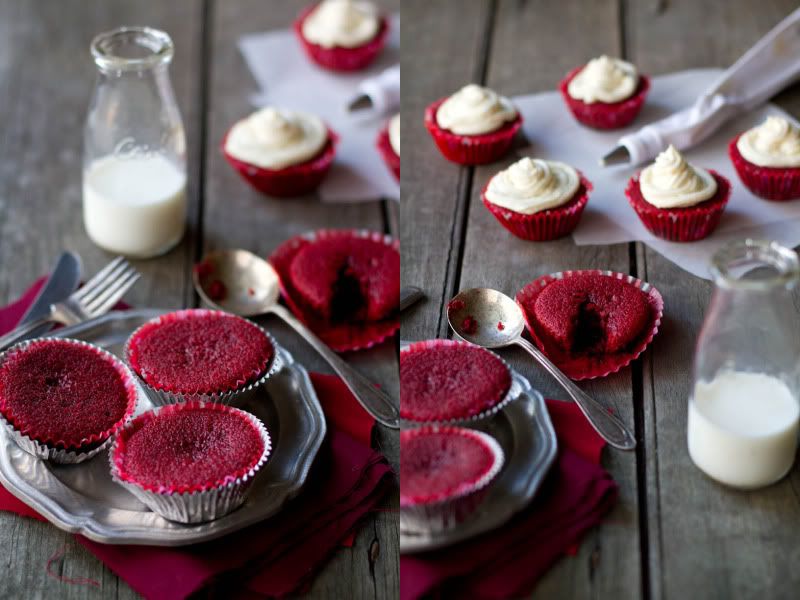 These cupcakes are really easy to make and taste best served warm so the chocolate on the inside is all melted. If you don't eat them all right away store them separate from the frosting. Heat up the cupcake in the microwave for a few seconds to warm it up and re-melt the chocolate, then top with the cream cheese frosting.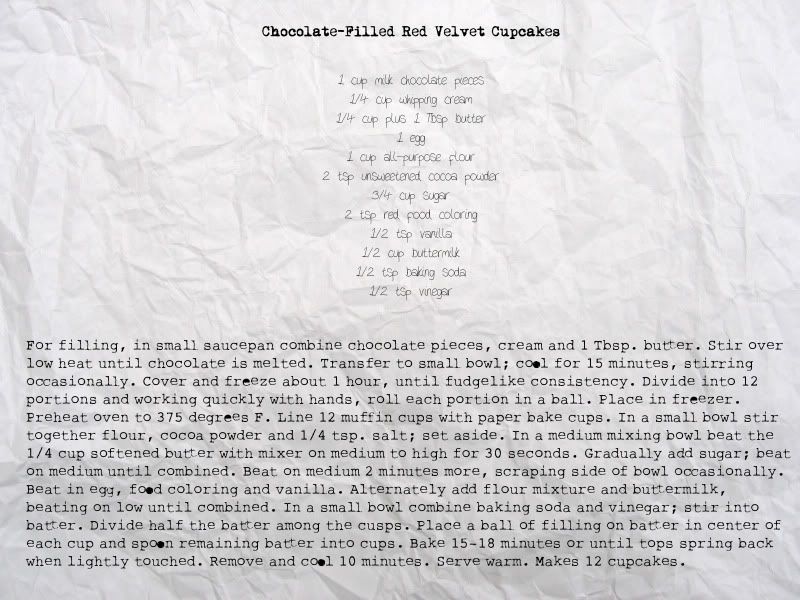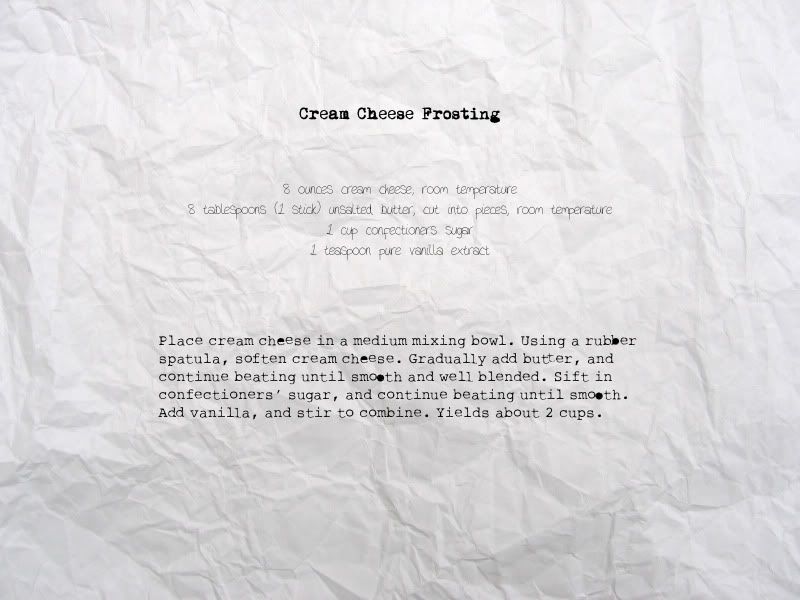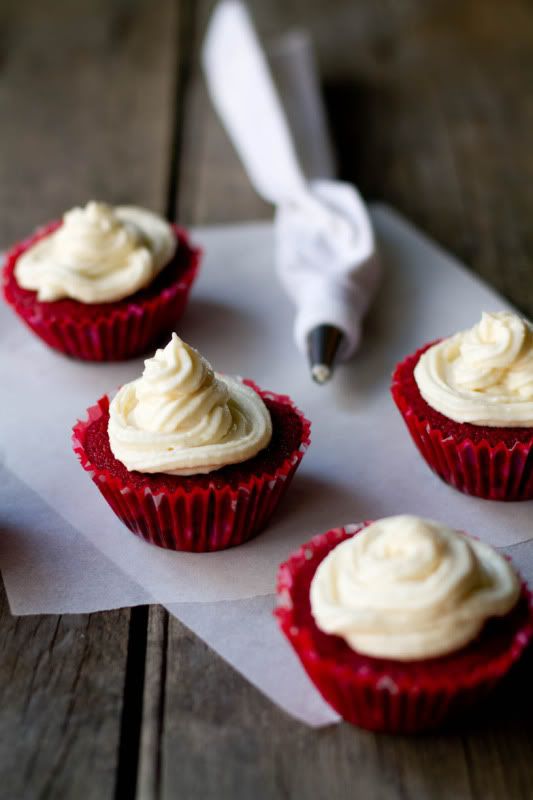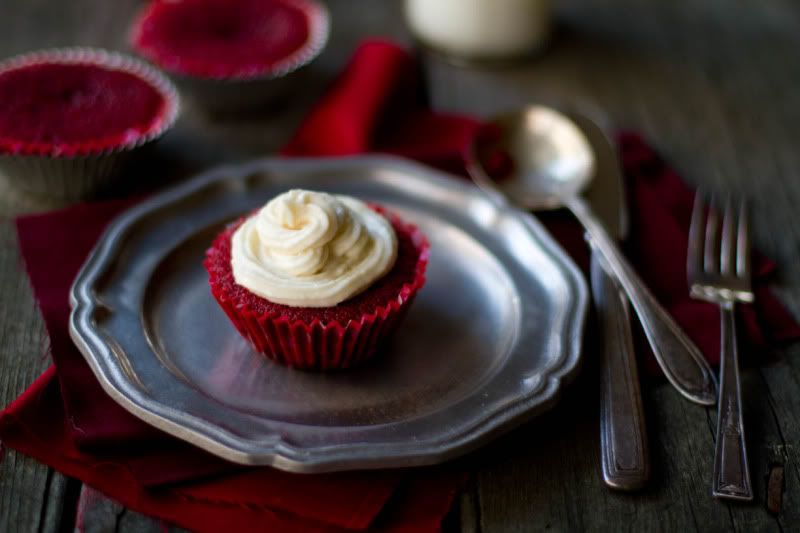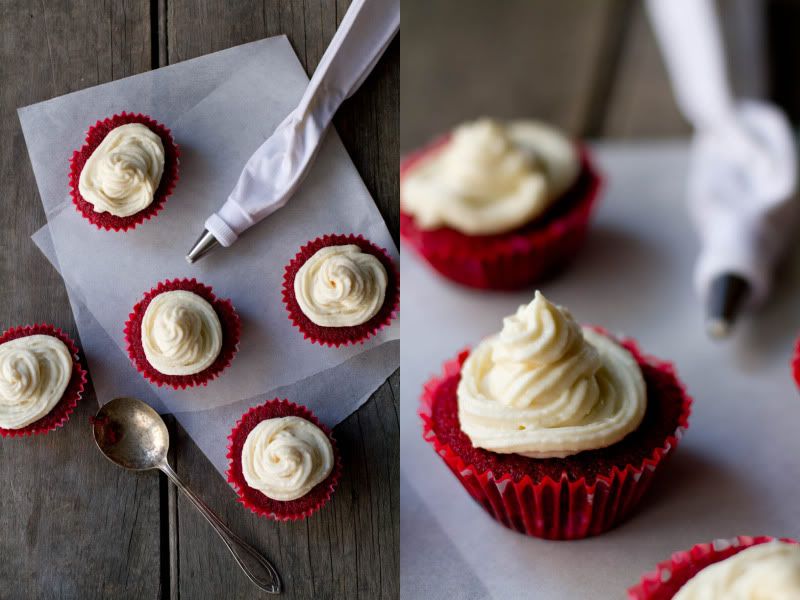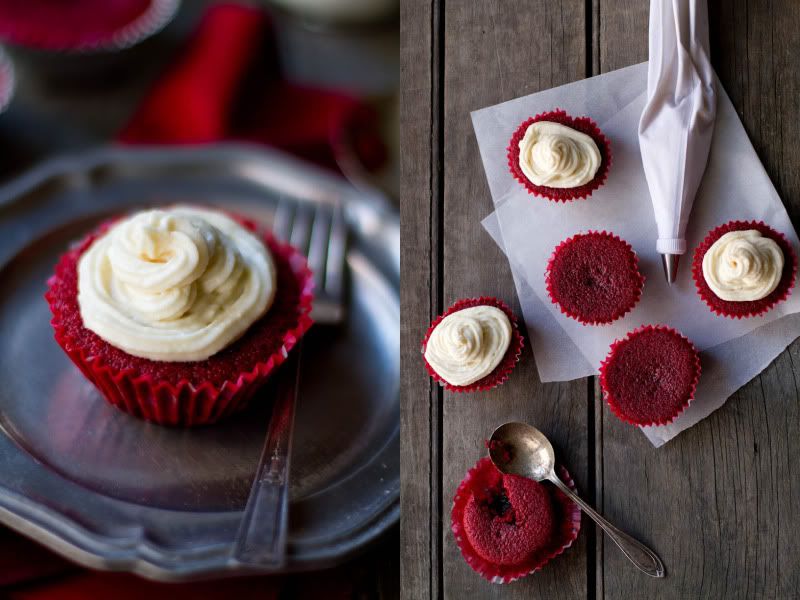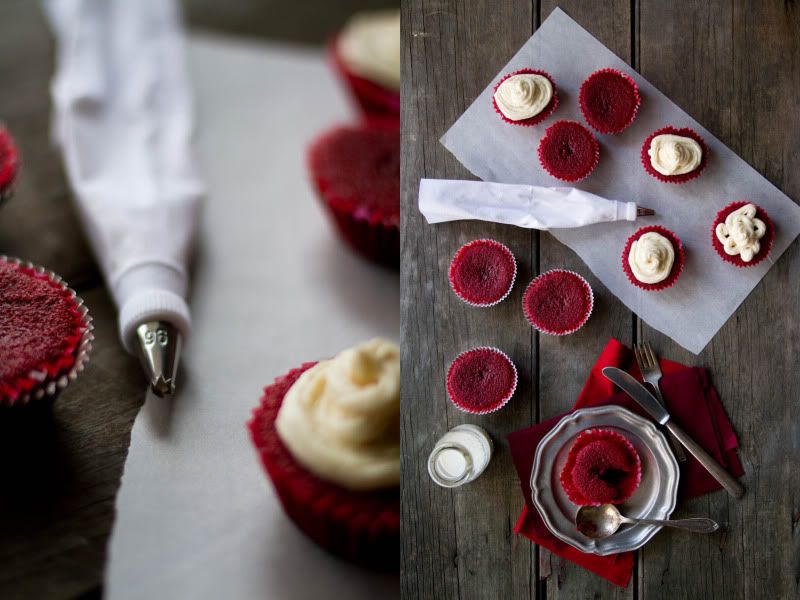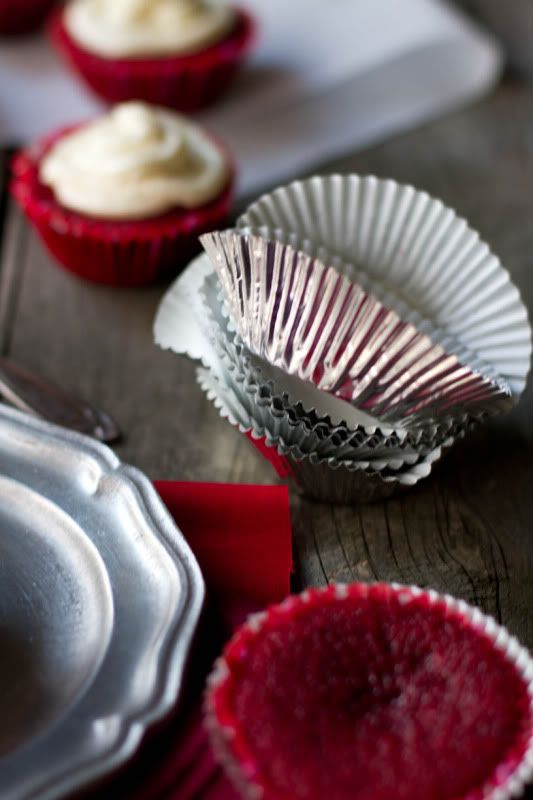 Nothing says "I love you" more than a red velvet cupcake with chocolate fudge in the center!
Enjoy.
---