Blog
Pink Velvet Cake
What screams Valentine's day more than this heart shaped pink velvet cake!? When I was searching for Valentine's day sweets to make for this blog I thought, why not make a pink cake? I already had the heart pan that would be perfect for it. Luckily, I found this pink velvet recipe on Taste of Home's website, and let me tell you it is delicious. Seriously...you have to try this cake! It's originally written to be cupcakes but makes a great cake as well. I even had some batter left over because my heart pan isn't that big, so I made a few cupcakes too. The white chocolate ganache that goes along with it is heavenly. I'm not a huge fan of white chocolate, but it tastes incredible and perfectly compliments the cake. But I must warn you, this is a dense dessert! It tastes so good that I started stuffing it into my mouth (classy, I know) and then halfway through I stopped for some air and realized I was already full. So yeah, you could say it's filling.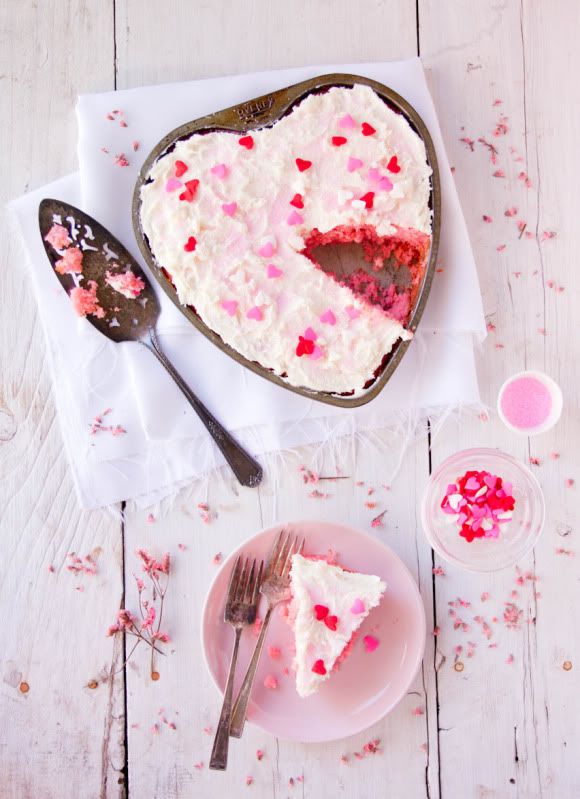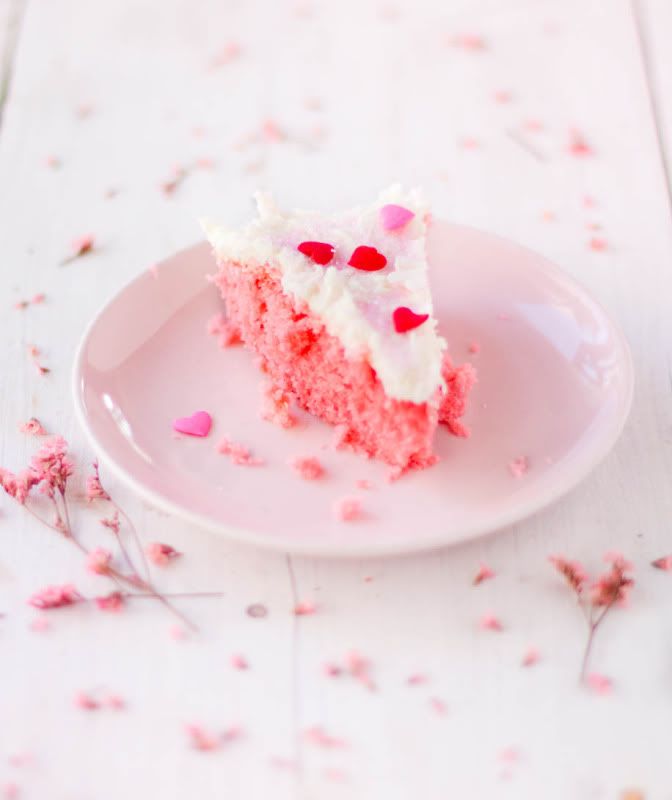 This is a great cake/cupcake recipe to have laying around, for any occasion, just leave out the pink die. It is super, super moist, thanks to that cup of butter. I had to adjust the baking time for the cake, I ended up baking it between 30-35 minutes. Just keep checking it with a toothpick. But if you're using it to make cupcakes 23-27 minutes works well.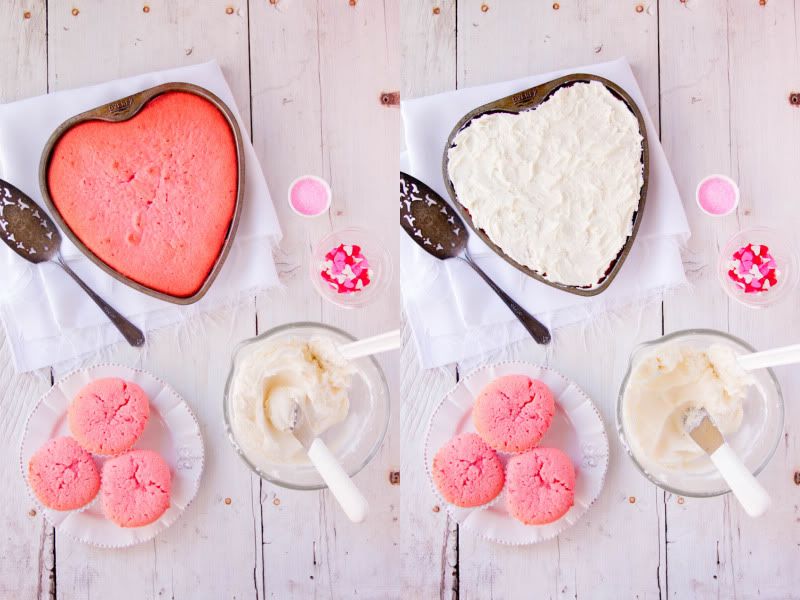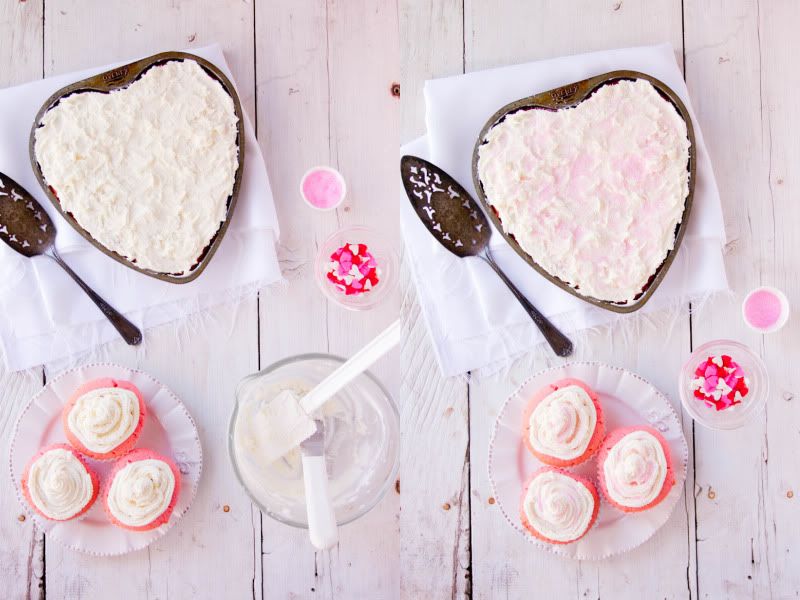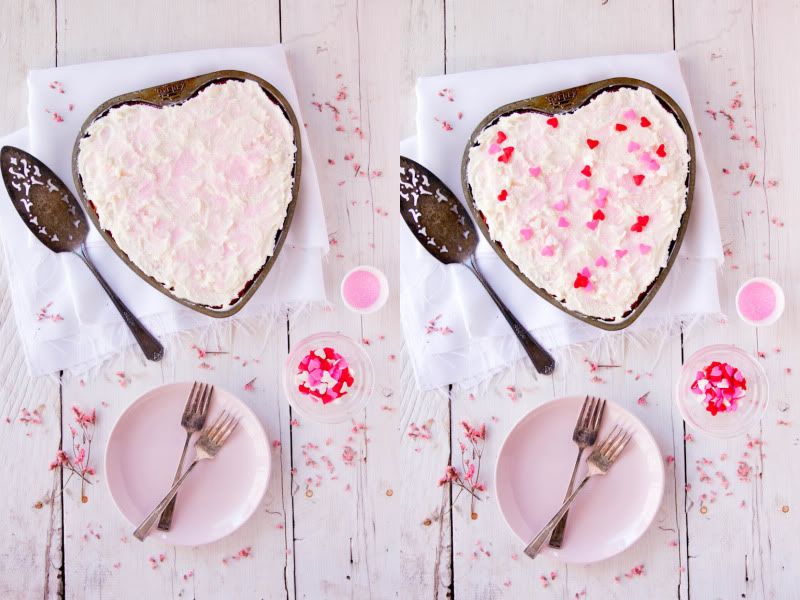 I kept the recipe as it was written for cupcakes but if you want to make a cake just adjust the time.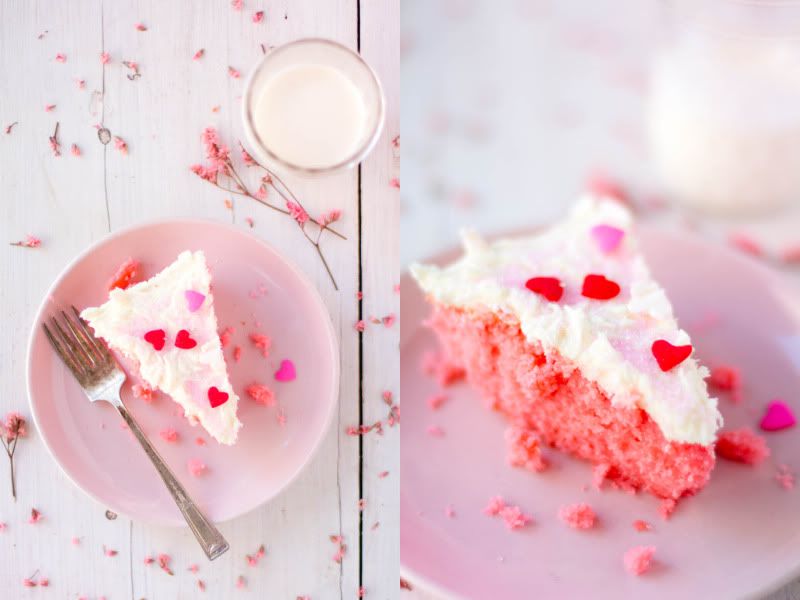 I topped mine with some really pretty pink sugar and big heart sprinkles. Kids will LOVE this pink dessert. (And so will you!)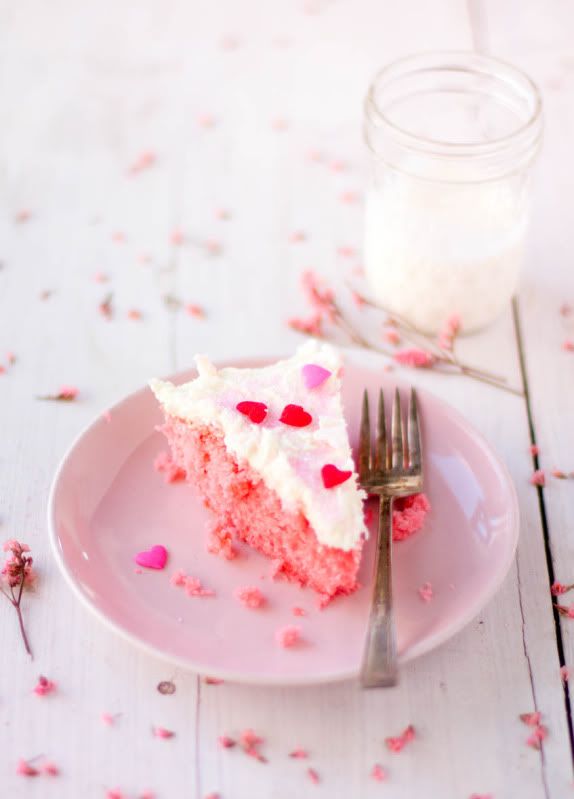 Have a great Monday!
---