Blog
Red Velvet Cookies & A Cookie Walk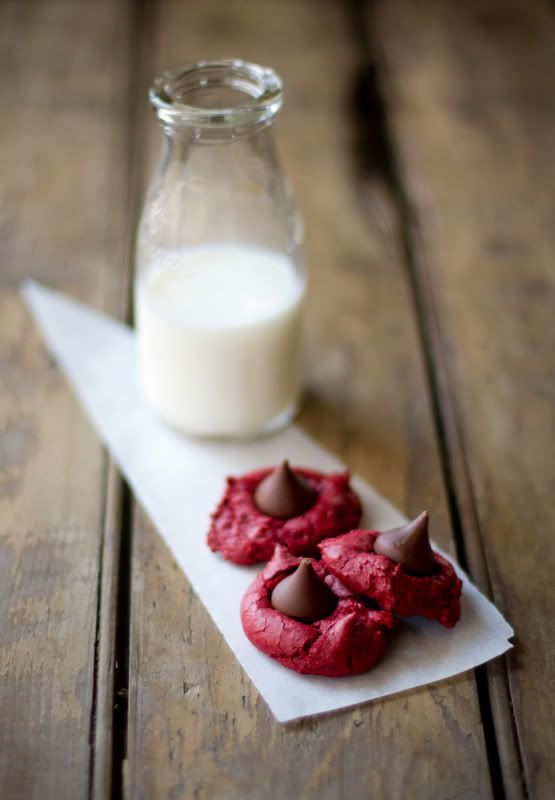 This weekend I'm participating in a cookie walk for Love Inc. Everyone who is going bakes a couple dozen cookies and brings them along. All the cookies get set out on a big long table and everyone can go around and fill a 1 pound bag, for $8, with whatever cookies they want. All the proceeds go to Love Inc. which is an organization that raises money for families who are in need.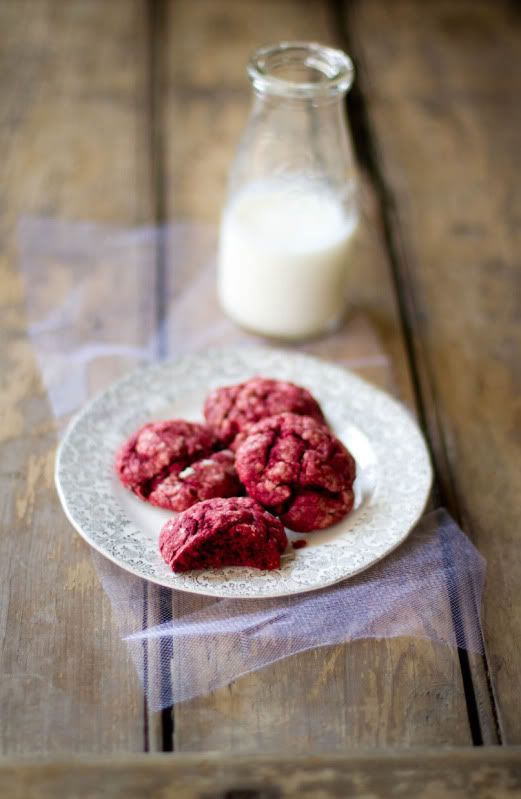 I wanted to make some cookies that were Valentine's day related, so of course, I went right to tastespotting.com and found these two recipes: red velvet gooey butter cookies and red velvet blossoms. It was my first time making any type of red velvet cookie, but I knew they had to be delicious because I absolutely love all things red velvet.
Both batters were really sticky, especially the blossoms. I had to use spoons instead of rolling it between my hands because it wouldn't come off! That's why they look so textured. I love the combination of the red velvet and the hershey kiss. And with the butter cookie, I love how moist and soft they are.
This is my last Valentine's day dessert that I'll be baking this year and I must admit, I'm kind of glad. I'm getting a little tired of all the reds and pinks and having to scrub all the food coloring off my hands. I'm officially ready for bright, spring colors like greens, yellows and blues!
You can find the recipes for these delicious cookies on these two wonderful blogs: The Galley Gourmet and Taste and Tell ,
Happy Friday!
---