Blog
Fresh Asparagus Ribbon Salad
Since it's March, I'm in the mood for all things green and I'm pretty sure that each recipe I have planned out for this month has green as the main element. (I actually did that on purpose). I was thumbing through the March issue of Better Homes & Gardens and found this recipe for asparagus ribbon salad. Admittedly, I'm not an asparagus lover but I know my father is so I got away with using that as my excuse for making this. Really I just wanted to make it to take photographs of the beautiful asparagus ribbons! My father was kind enough to help make the garlic paste and chop some of the herbs while I was pre-occupied by my fascination of peeling the asparagus ribbons.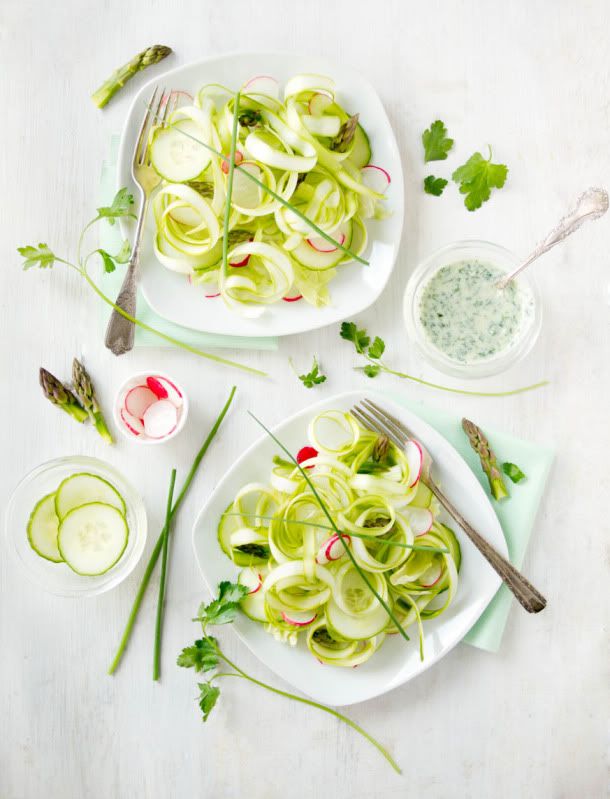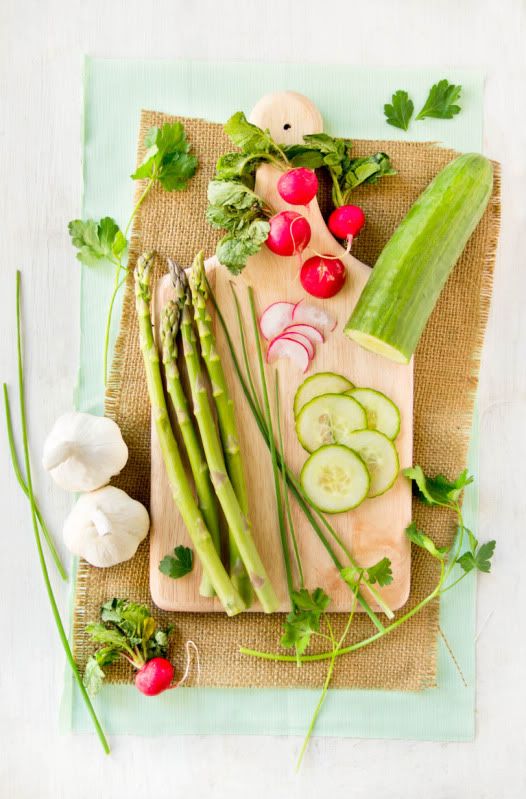 I love the pops of color that the radishes add to the salad. And if they were available, I would have used purple and white asparagus too. But after frantically searching 3 different grocery stores it was evident that they aren't quite in season yet. Hopefully by the time you make this they will be!
For the best ribbon-making-asparagus, try to pick the thickest pieces you can find. They're so easy to make, all you have to do is remove the scales of the asparagus, and using a sharp vegetable peeler, peel the asparagus from the tip to the end. After you peel it you can break off the remaining tips and throw them in your salad if you'd like.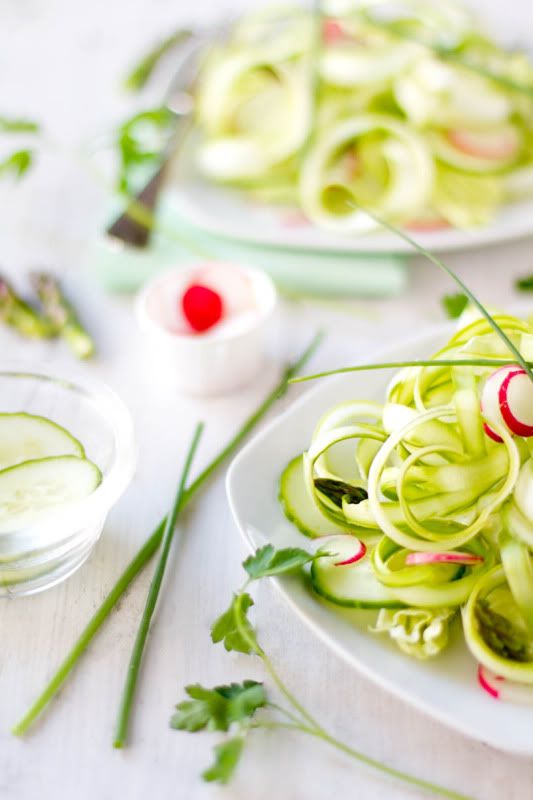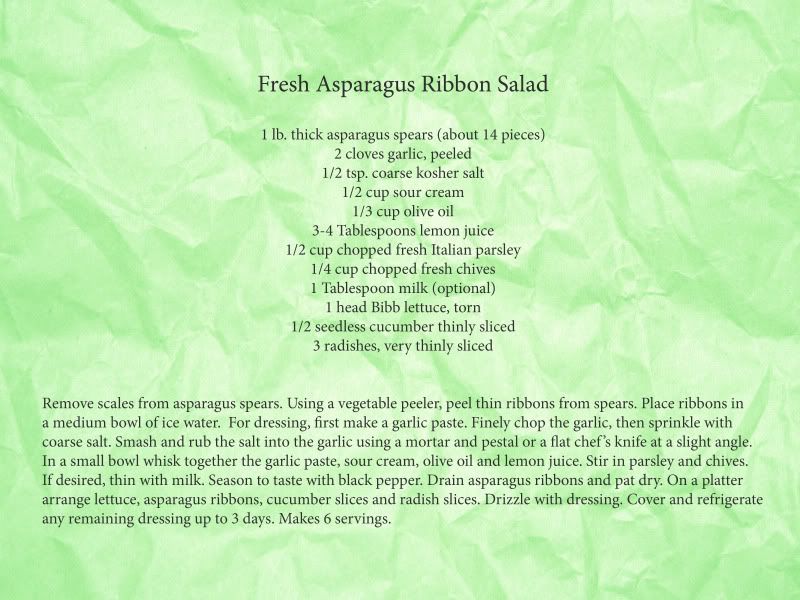 The dressing is by far my favorite part of the salad. It's creamy and so full of flavor from the garlic and fresh parsley and chives. It actually makes a great dressing for any type of salad. If you don't like asparagus I still recommend you try this dressing, it only takes a few minutes to make and it's absolutely divine! I thinned mine out with milk because it was a little too thick for our tastes. But if you don't thin it out it could be used as a great dip also. It almost resembles a spinach or dill dip, but with parsley and chives instead...if that makes sense.
This salad is a breath of fresh, spring air and looks quite impressive for a minimal amount of work.
Enjoy!
---